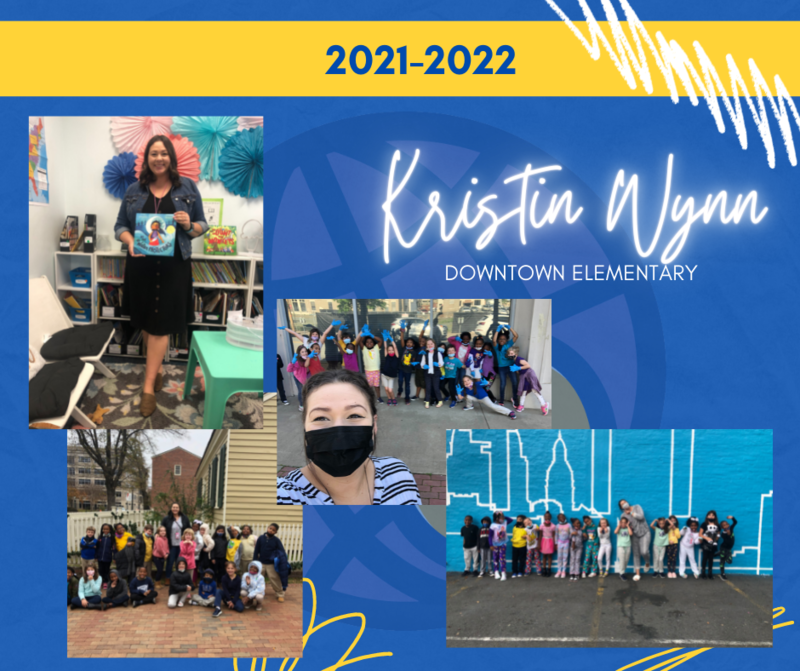 We are excited to recognize members of our staff going above & beyond for our students and schools!
A parent nominated Ms. Kristin Wynn, a 2nd grade teacher at Downtown Elementary, because of her love for her students and all of the extra things she does to show them that she cares for them! She works hand-in-hand with the parents to ensure each student's success! This parent sums it up best by saying, "She's AMAZING!"
When we asked Ms. Wynn what she loves about teaching, she said that she loves building meaningful relationships with her students. She says, "I love that I can laugh why my students, learn with my students, and be an advocate for them." She thinks the best part of working at eStem is the people! She says, "I am surrounded by supportive, loving humans who go through their own troubles and still check in on my daily and make sure I have every resource I need."
We love that Ms. Wynn is an important part of the eStem family! We appreciate the little things she does for her students to develop their love for learning and school!