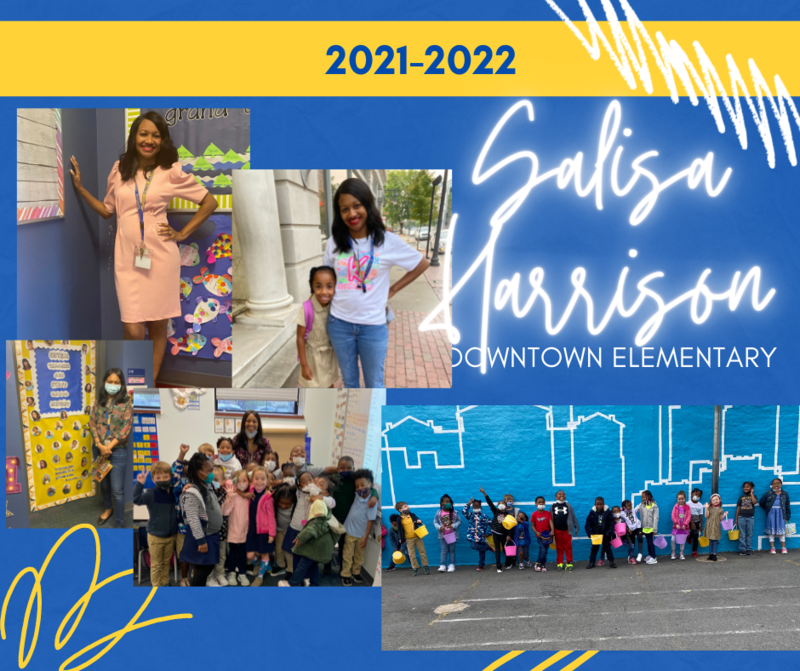 We are excited to recognize members of our staff going above & beyond for our students and schools!
A parent nominated Ms. Salisa Harrison, a Kindergarten teacher at Downtown Elementary, because of her love of teaching and passion for her students! She is hands-on with her students and committed to seeing them grow and succeed!
When we asked Ms. Harrison what she loves about teaching, she said "I love watching my students grow academically from the first day to the last day they are in my classroom. I follow them and check on them once they leave my classroom. Once you are one of my kids I am now a permanent member of their village…and one of their biggest cheerleaders. My kids know they can come to me when they need me." Her favorite thing about working at eStem is getting to know her families and her colleagues. She truly considers them family. She said, "Working at eStem is one of the greatest blessings and I absolutely love what I do!"
We can see that Ms. Harrison truly goes above and beyond for her students! We appreciate her dedication and hard work!