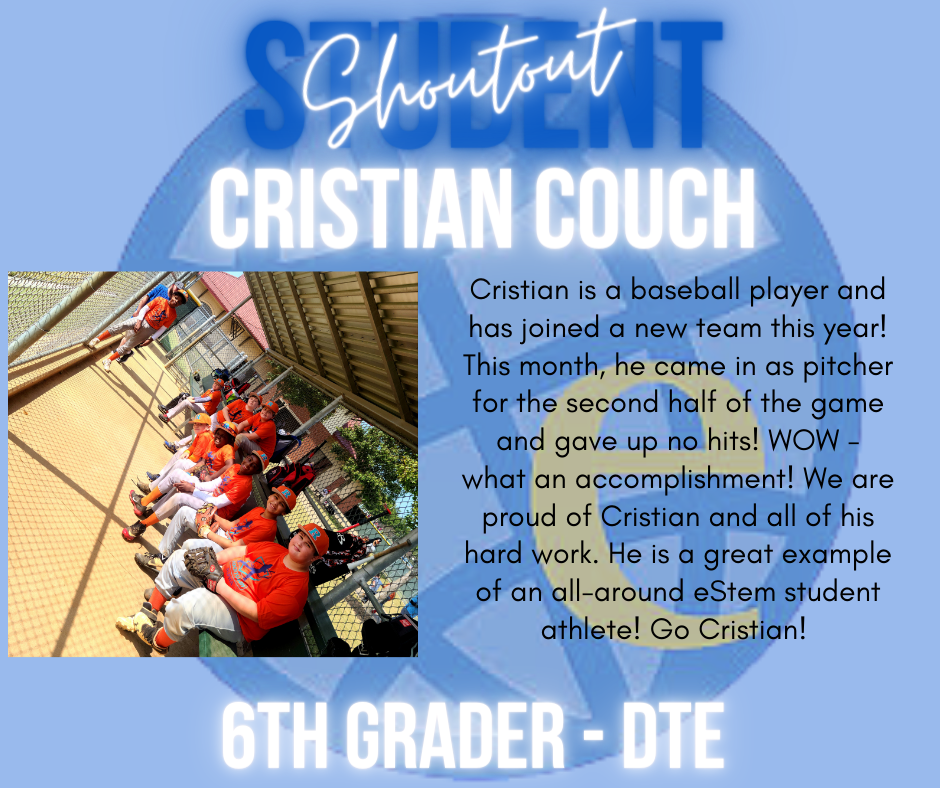 Student Shoutout!
Jessi Forster
Wednesday, October 28, 2020
This week's Student Shoutout is a 6th grader from Downtown Elementary, Cristian Couch! Cristian is showing us an example of hard work and dedication - on and off the field! Read about Cristian's accomplishments and let him know you're proud of his hard work!
Is your child accomplishing amazing things outside of school? Let us know! We'd love to highlight their hard work. https://www.cognitoforms.com/E...