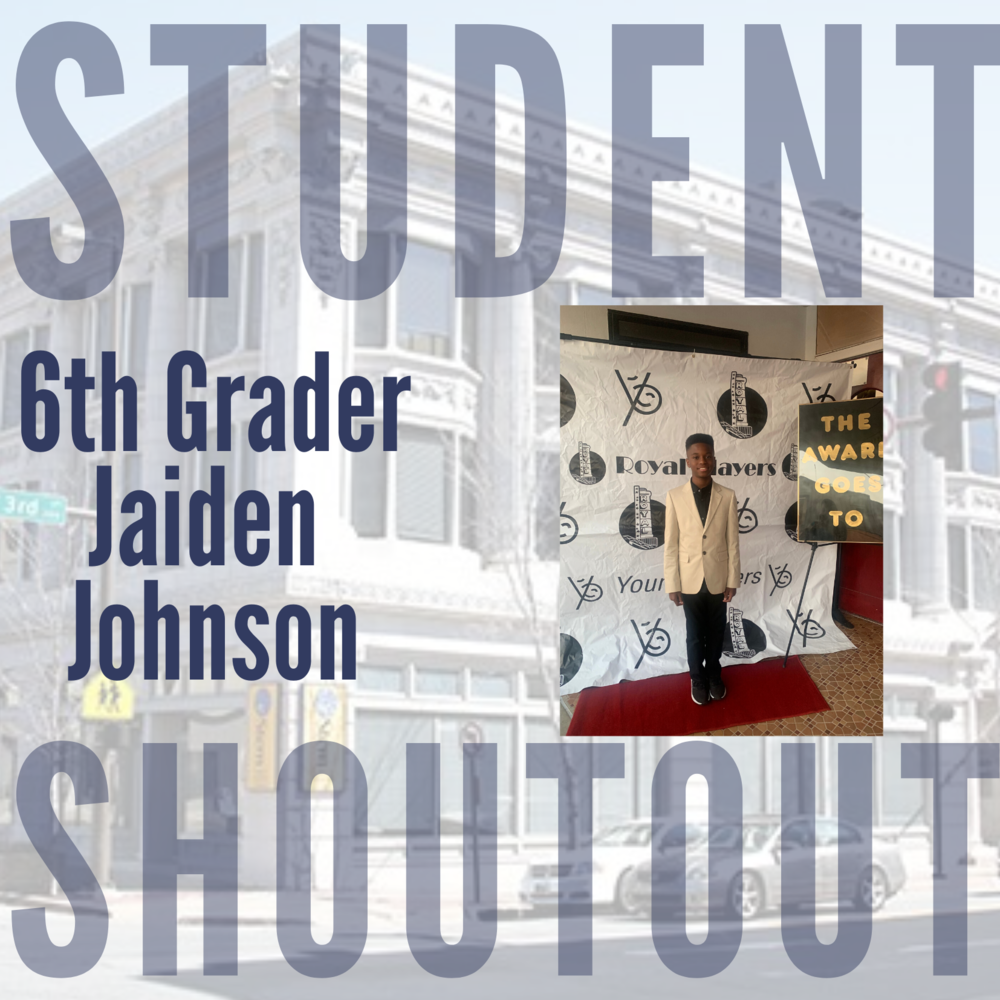 Student Shoutout!
Jessi Forster
Wednesday, January 15, 2020
Today, we are excited to announce this week's Student Shoutouts! We are excited to recognize Jaiden Johnson from Downtown Elementary!
Jaiden, a 6th grader, was cast as the lead role in the holiday production of A Charlie Brown Christmas at the Royal Theater in Benton. At the Annual BenTony awards, he was nominated for Best Actor and was the youngest nominee in his category! This was Jaiden's first theater production and he excelled! We can't wait to see where his acting talents take him! The arts are a great creative outlet for our students, and we are proud of Jaiden's hard work.
Is your child accomplishing amazing things outside of school? Let us know! We'd love to highlight their hard work.
https://www.cognitoforms.com/EStemPublicCharterSchool/estemcommunityexcellence