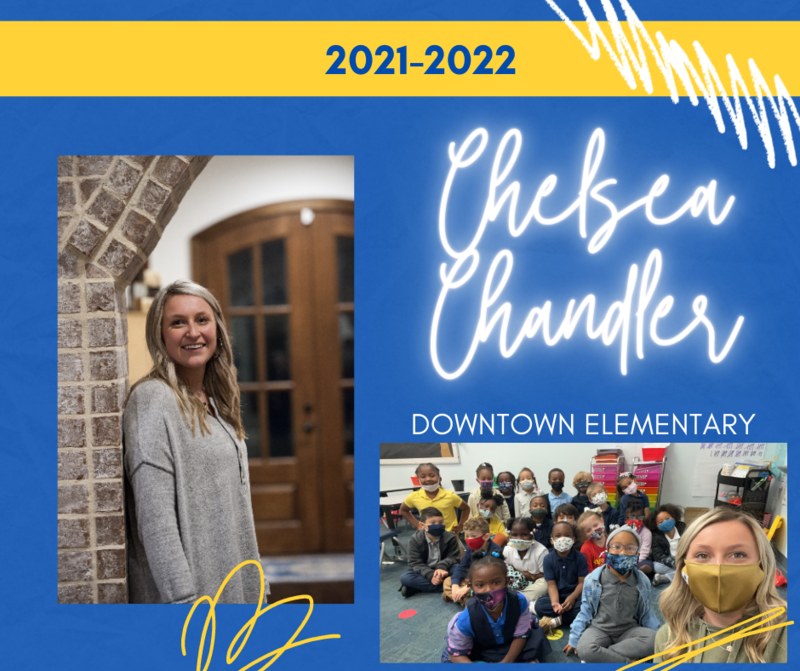 We are excited to recognize members of our staff going above & beyond for our students and schools! A parent nominated Chelsea Chandler for this week's Staff Shoutout because she has helped her child feel comfortable starting a new school. Ms. Chandler is a kindergarten teacher at Downtown Elementary, and she knows the importance of welcoming her students into her classroom and helping them have a great first year of school!
When we asked Ms. Chandler what she loves about teaching, she said, "I love seeing my students' faces light up when they learn something new or master a skill they have been struggling with!" She loves seeing her students develop a love for school and learning. She says that going to work doesn't feel like work – she loves spending every day with her students and going on an adventure together! She loves working at eStem because she always has support from her teammates!
We love your passion for your students, Ms. Chandler, and appreciate all your hard work!