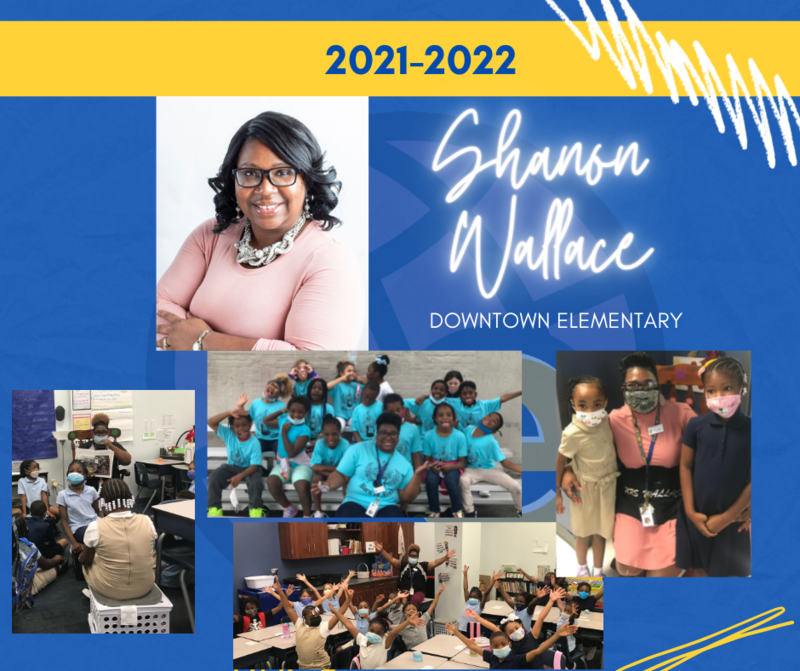 We are excited to recognize members of our staff going above & beyond for our students and schools! Shanon Wallace teaches 2nd grade at Downtown Elementary. A parent nominated Ms. Wallace because "you can see that she loves and cares for her students. She is ready to see her students grow and does everything she can to make sure they get there!"
When we asked Ms. Wallace what she loved about teaching, she said "I enjoy seeing students being excited about school. I feel a sense of accomplishment when they master a skill that they have been struggling with." She said the best part of her job is learning from her students and getting work with people who "get" her!
Thank you, Ms. Wallace, for all you do to support your students and our school. We love that you are a part of the eStem team and appreciate all of your hard work!