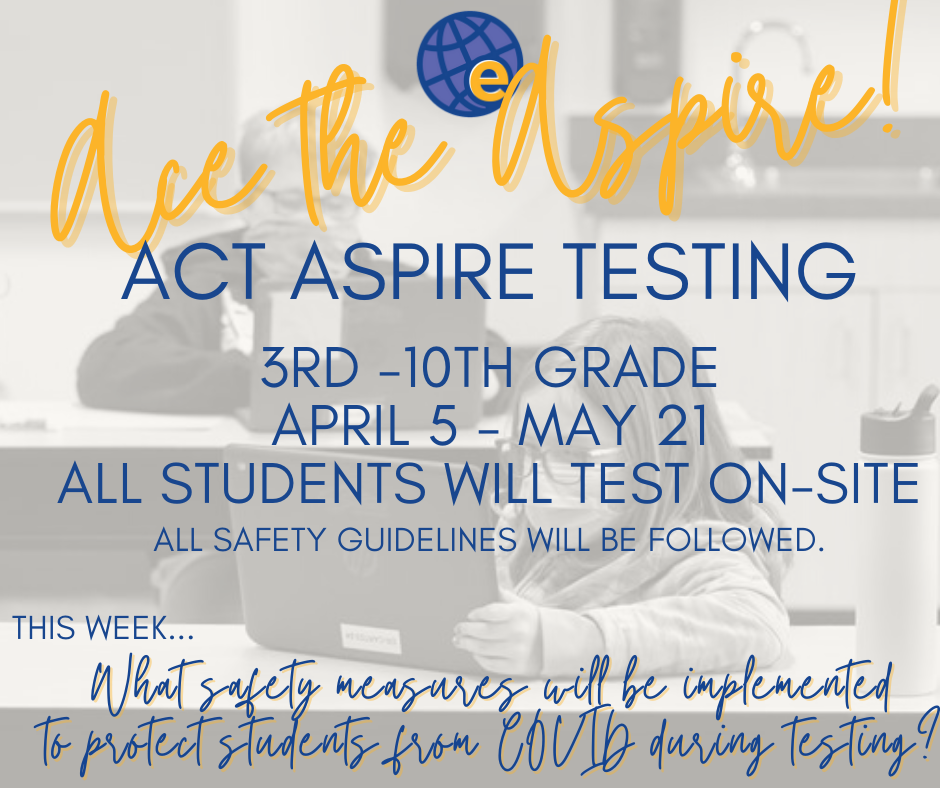 Testing Tuesday - Ace the Aspire!
Jessi Forster
Tuesday, April 06, 2021
ACT Aspire testing has started on our Elementary campuses. All students will test on-site. The safety of our students & staff is our top priority, and we will continue to follow the guidelines established at the beginning of this school year. The testing coordinator at your child's school will be communicated testing information and details with you.
What safety measures will be implemented to protect students from COVID-19 during testing?
The safety of students and staff is our highest priority during testing and every day! We are following all ADH guidelines during the testing sessions. Students and staff will be required to wear masks while testing, will be physically distanced in their testing locations, and all spaces/furniture/materials will be properly disinfected before and after all testing sessions. We will continue the safety measures we have in place for each and every testing sessions. If you have a question about specific procedures or policies, please reach out to the testing coordinator at your child's school. We appreciate your help in maintaining a safe and healthy learning environment for our students & staff!
We are excited to show how much our eStem students are learning! Join us as we continue to prepare them for their upcoming tests!
Information taken from the Arkansas Department of Education's Ready for Learning Plan.