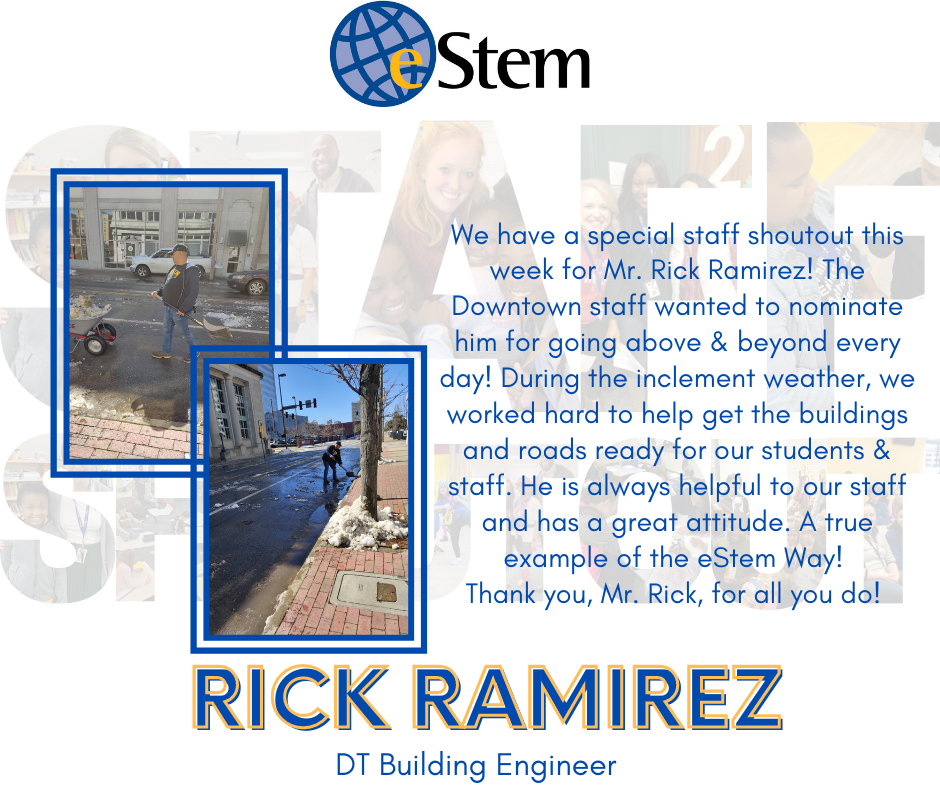 Staff Shoutout - Mr. Rick!
Jessi Forster
Saturday, February 27, 2021
We love recognizing our amazing staff each week in our Staff Shoutouts! The Downtown staff wanted to nominate Mr. Rick for all he does for our schools! We are thankful to have him and appreciate his hard work – early mornings, late nights, weekends, snow days, and more!