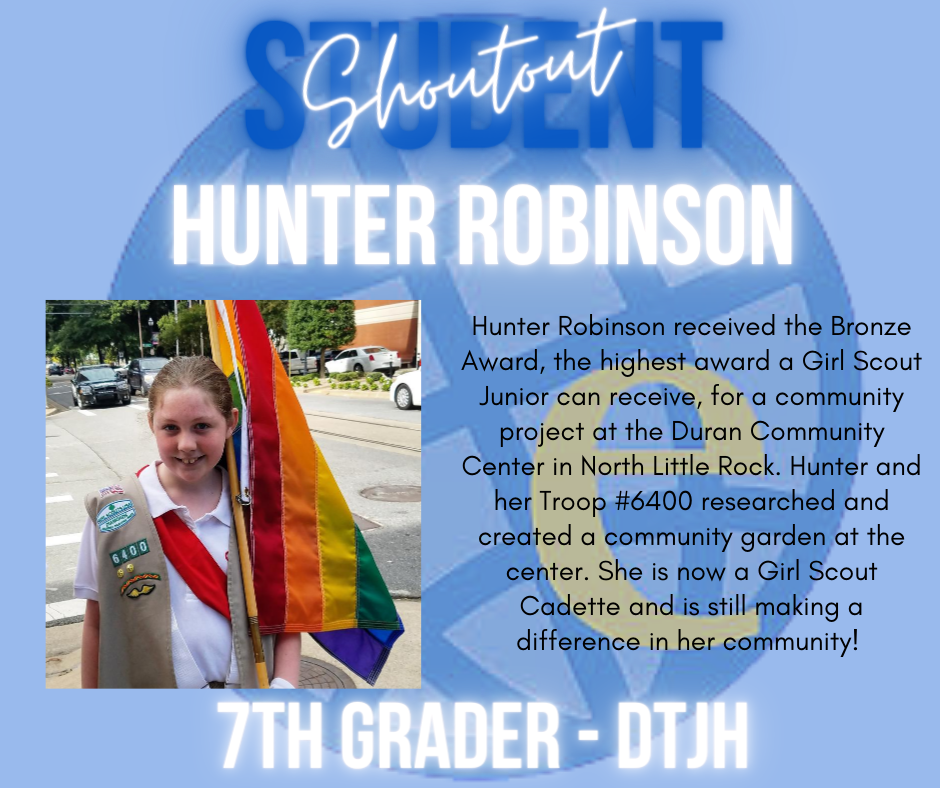 Student Shoutout!
Jessi Forster
Wednesday, August 26, 2020
We are kicking off our Student Shoutouts for the 20-21 school year with a 7th grader from Downtown Junior High, Hunter Robinson! Check out how Hunter has been helping her community this year! We are so proud of all the amazing things she is accomplishing!
Is your child accomplishing amazing things outside of school? Let us know! We'd love to highlight their hard work. https://www.cognitoforms.com/E...