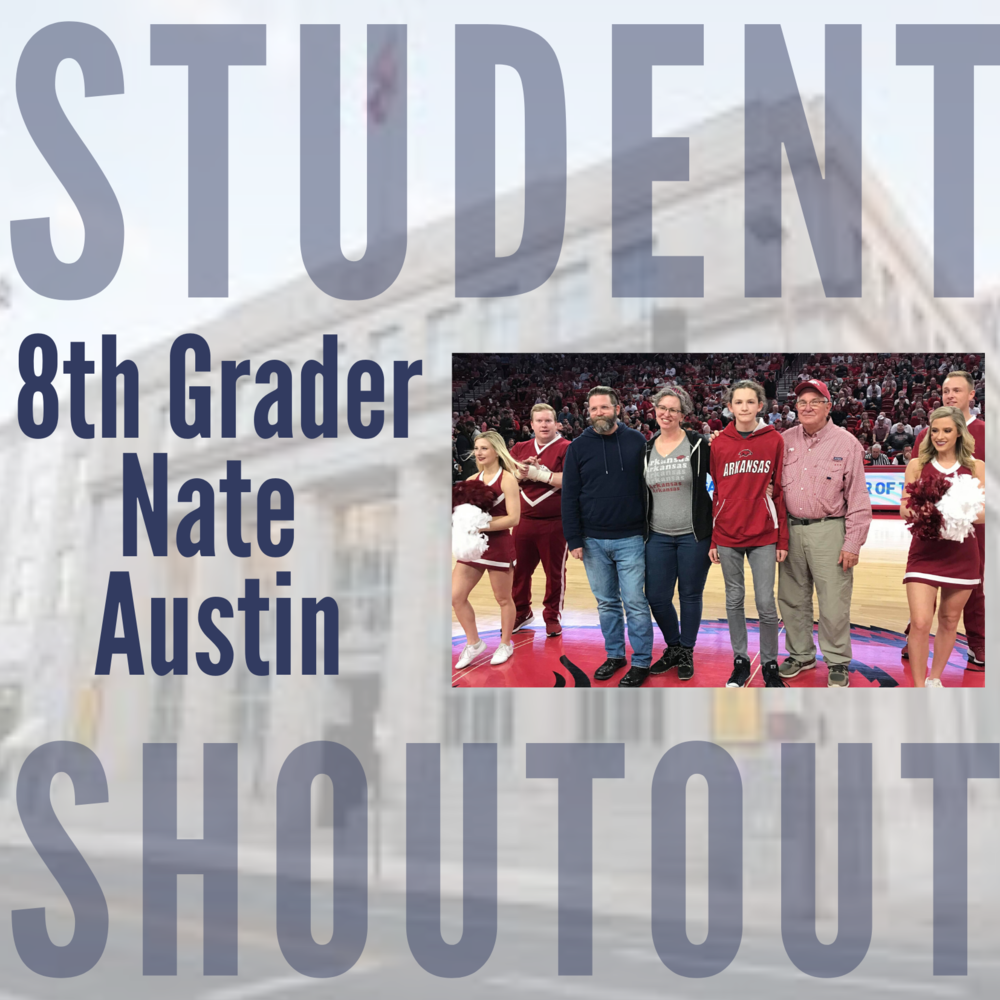 Student Shoutout!
Jessi Forster
Wednesday, March 04, 2020
Today, we are excited to announce this week's Student Shoutout! We are recognizing Nate Austin from the Downtown Junior High!
Nate Austin, an 8th grader, was recognized in February as the "Arkansas Children's Fighter of the Game" at the Arkansas Razorbacks basketball game! Nate and his family were honored on the court during the first timeout of the game. This video was aired on the big screen to recognize Nate and his fight with Type 1 Diabetes. We are proud of Nate and couldn't agree more - he is a fighter! Check out the video below.
Is your child accomplishing amazing things outside of school? Let us know! We'd love to highlight their hard work. https://www.cognitoforms.com/EStemPublicCharterSchool/estemcommunityexcellence