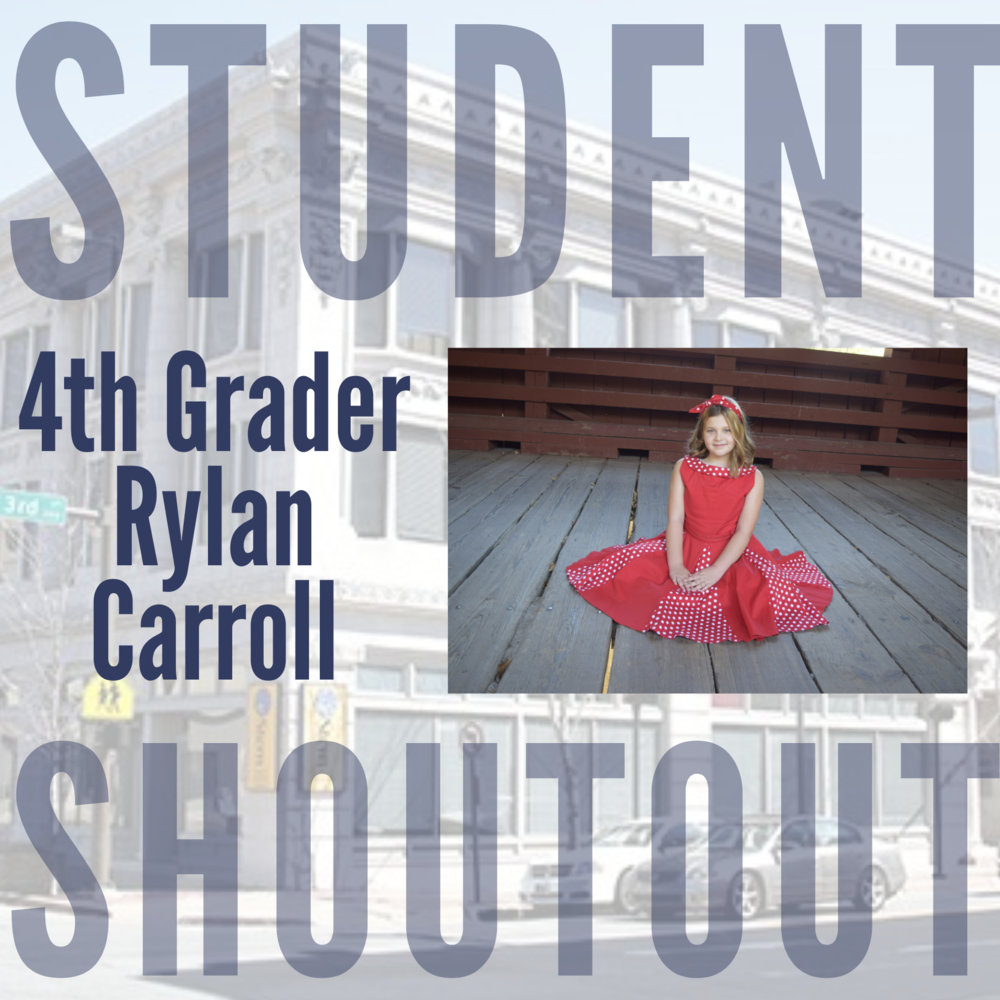 Student Shoutout!
Jessi Forster
Wednesday, November 20, 2019
Today, we are excited to announce this week's Student Shoutout! We are recognizing Rylan Carroll, a 4th grader at the Downtown Elementary, for her community service and impact on the homeless community.
Rylan noticed a homeless man one morning on her way to school and began wondering how he would stay warm this winter. After learning about homeless shelters and the needs of the homeless community in cold weather, Rylan decided that she could do something to help! She took the initiative to record a video, set up a GoFundMe, and in the end, collected over $300 and supplies for the Friendly Chapel in North Little Rock. In the end, she was able to donate 47 blankets to be given to those in need this winter.
We are excited to highlight the amazing things our students are doing in the community, and we are so proud of Rylan and her commitment to helping those in need!
Is your child volunteering over the Thanksgiving break? Let us know! We'd love to highlight their hard work. https://www.cognitoforms.com/E...