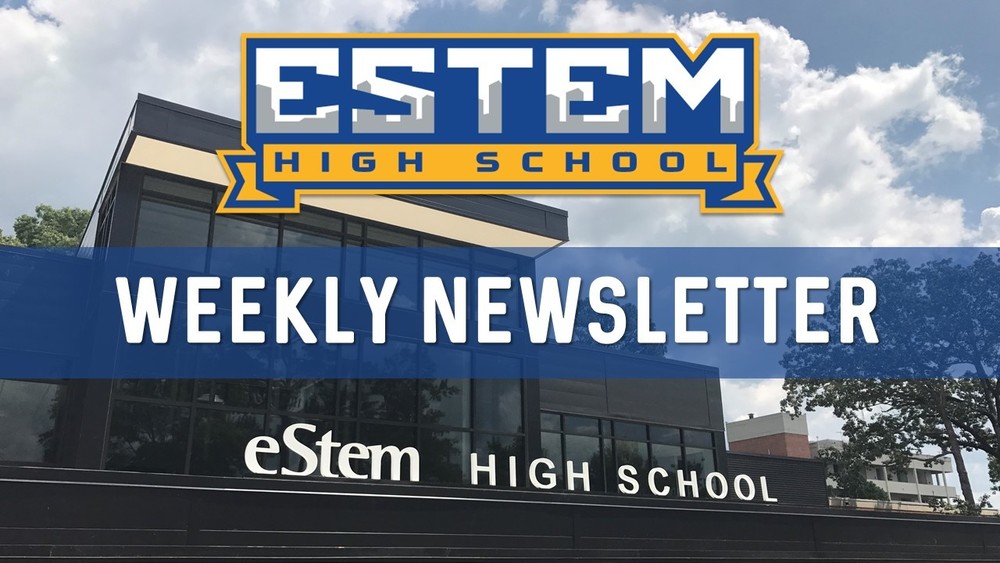 eHS Weekly Newsletter 2.22.19
Meghan Thompson
Friday, February 22, 2019
Happy Friday, Mets Nation!
We send a special shout out to all of our juniors this week for their amazing focus and effort on the ACT! Our eHS non-testing students, faculty, and staff, showed excellent teamwork in creating a quiet and respectful testing atmosphere in the building as well. We are so proud of everyone for modeling what it is to be G.R.E.A.T. Mets!
Click here to view this week's newsletter.
What's in this week's newsletter?
Tracy Steele, Black History Month Guest Speaker
eHS Cell Phone Policy Reminder & Rutgers Univ. Research
College & Career Readiness Incentives & Goals
Ambassador Applications Due Thursday, Feb. 28
LR Friendly Driver Course
Spring Sports Pep Rally & Talent Show Rescheduled, April 5
Pink Tea Cup Prom
Class of 2019 Road to Graduation Dates
Academic Advising - Save the Date