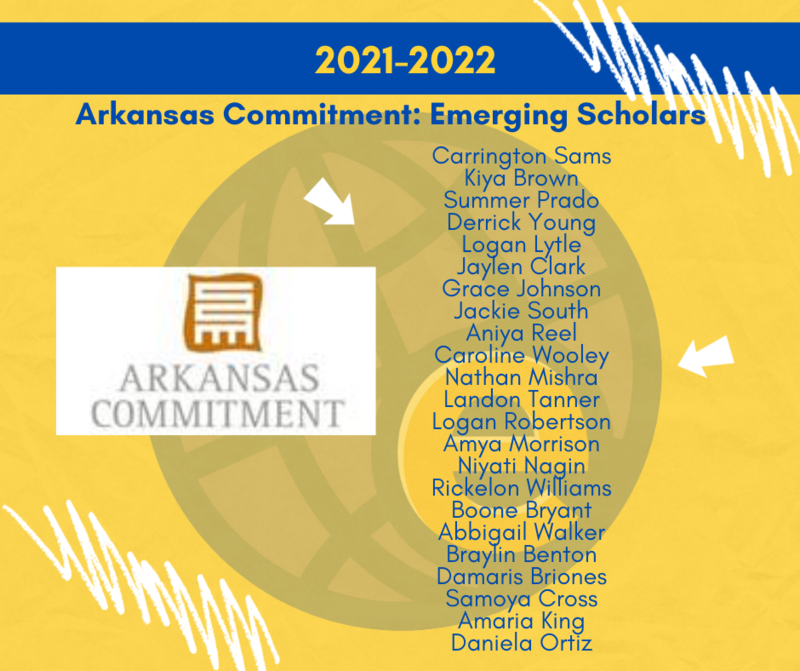 This week, we want to recognize eStem's first cohort of the "Arkansas Commitment: Emerging Scholars" program! These students were selected because they possess the perfect level of determination to achieve their goals of enrolling in their dream colleges. As a member of Arkansas Commitment, they will receive wrap-around support to help them achieve their goals.
Since 2000, Arkansas Commitment has supported all of their scholars in enrolling in a 4 year college or university. In addition, their scholars have received over $40 million in scholarships and grants! As members of this cohort, our students will continue the academic excellence they have shown thus far and receive support from the Arkansas Commitment staff to help them realize and maximize their full potential in every aspect of their academic lives. Throughout the year, they pledge to provide each student with a college preparation foundation to make their applications attractive to future college admissions counselors. Learn more about Arkansas Commitment here - https://www.arkansascommitment.org/.
This is just one more step to ensure our students are College Ready, Career Ready, & World Ready! Let's congratulate these students on becoming the first cohort of Emerging Scholars in the Arkansas Commitment Program!