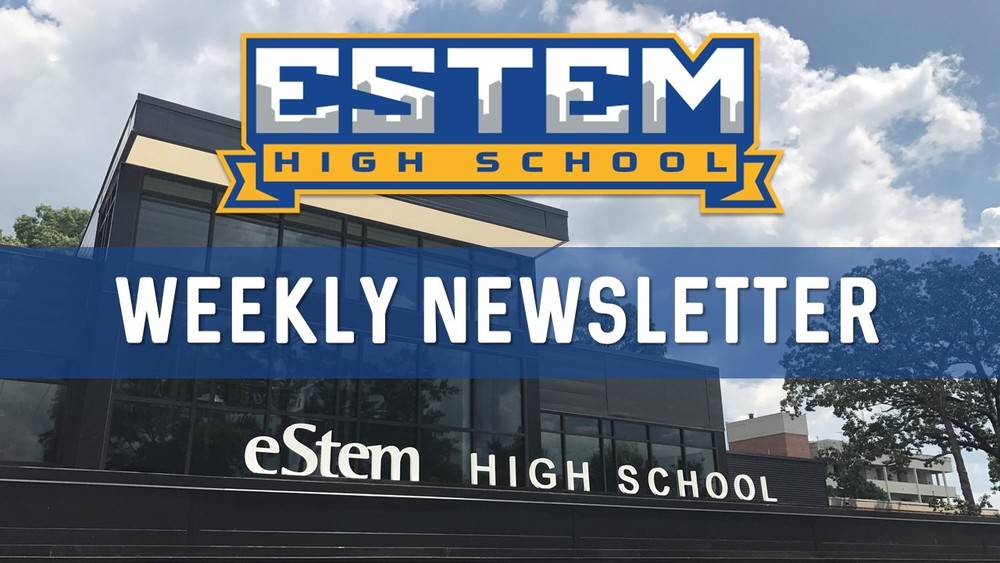 eHS Weekly Newsletter 9.14.18
Meghan Thompson
Friday, September 14, 2018
Happy Friday, Mets Nation!
We are thrilled to celebrate our first Mets of the Month this academic year! Congratulations to our eHS September Educator of the Month, Mr. Victor White, and Student of the Month, A'Maura Davis (Class of 2019)! Parents and students, we want to hear your stories and collect your nominations for our Mets of the Month!! You may submit a nomination at any time using our Mets of the Month Nomination Form! This form will be available in the eHS Tool Kit section of our Weekly Newsletter all year, so we can't wait to read your nominations and hear your stories of Mets displaying excellence!
Click here to view this week's newsletter.
What's in this week's newsletter?
Mets of the Month Nomination Form
College Readiness Benchmark for Reading
Kroger Community Rewards - Easy way to help eHS!
eHS Club Directory
Senior Cap & Gown Appointment Link - Last day to sign up is Monday!
High School Leadership Conference
Free Mini Camp College at UA Little Rock
Concurrent Credit Payments Due 10/1
Prudential Spirit of Community Awards
STEM App Challenge
Rotary Youth Exchange Program
Arkansas Commitment College Symposium, 9/23
Senior Class Important Dates
Soccer, Baseball, and Softball Tryouts