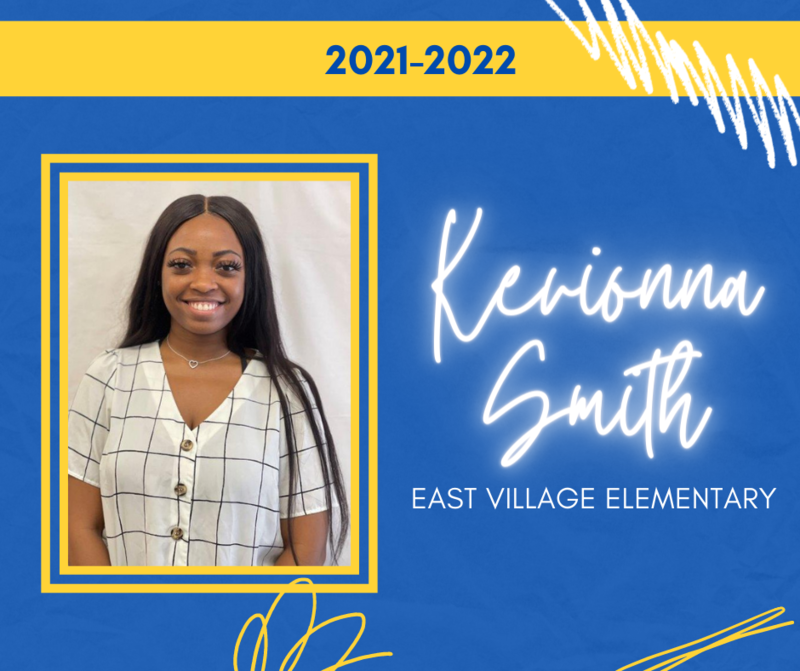 We are excited to recognize members of our staff going above & beyond for our students and schools! A parent nominated Kevionna Smith, a 5th grade teacher at East Village Elementary, for this week's Staff Shoutout because of the interest she takes in her students! Ms. Smith took time on the weekend to attend the football game of a few of her students because she knew how important the sport is to the boys! This meant the world to the students & their families!
When we asked Ms. Smith what she loves about teaching, she said, "I love teaching new things to my students because they love to learn." She enjoys learning from them too! She says that in this short time, they have grown together and built strong connections. Ms. Smith thinks the best part about working at eStem is the support of her team and curriculum facilitator – she doesn't know what she'd do without them!
We love your commitment to your students, Ms. Smith, and we appreciate all your hard work!