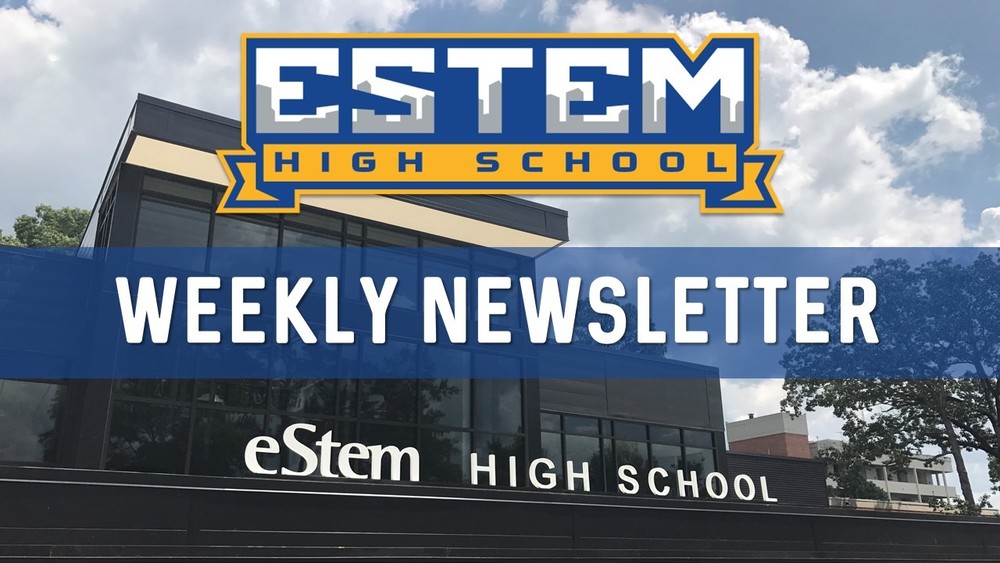 eHS Weekly Newsletter 8.30.18
Meghan Thompson
Thursday, August 30, 2018
Happy Friday, Mets Nation!
We had an amazing time at our annual Club Fair today during lunch! Can you believe over 250 students signed up to be involved in our clubs at eHS this year?! Way to learn about your opportunities to grow and learn outside of the classroom, Mets! A special news post will go up on our website next week with our eHS Club Directory and how students may contact clubs, because it is not too late to get involved.
We have a few special reminders for you:
NO SCHOOL Friday (8/31) or Monday (9/3). The school will be closed, and we wish each of you a safe and happy Labor Day!
Golf Tournament Registration has been extended until Tuesday, 9/4/18. Please see our newsletter below for more information.
Click here to view this week's newsletter.
What's in this week's newsletter?
Club Fair Feature
Golf Tournament Registration & Sponsorship Opportunities - Online Payment Available!!
School Picture Days

Underclassmen (10th & 11th grade), Friday, 9/7
Seniors (12th grade) Cap/Gown, 9/21

September Attendance Awareness Month & Competition
Back to School Forms - PAST DUE
Tracking Your Student's Academic Progress - Interims Next Week
Pro Tips for Expediting Pick-up & Drop-off
Project ReGenesis Back to School Event
Mayor's Youth Council Applications Open
Concurrent Credit Payments Due October 1st
United States Senate Youth Program and Application
Upcoming College Visits
Upcoming ACT Dates
eHS Basketball Team Rosters Announced
eStem Golf Match Results