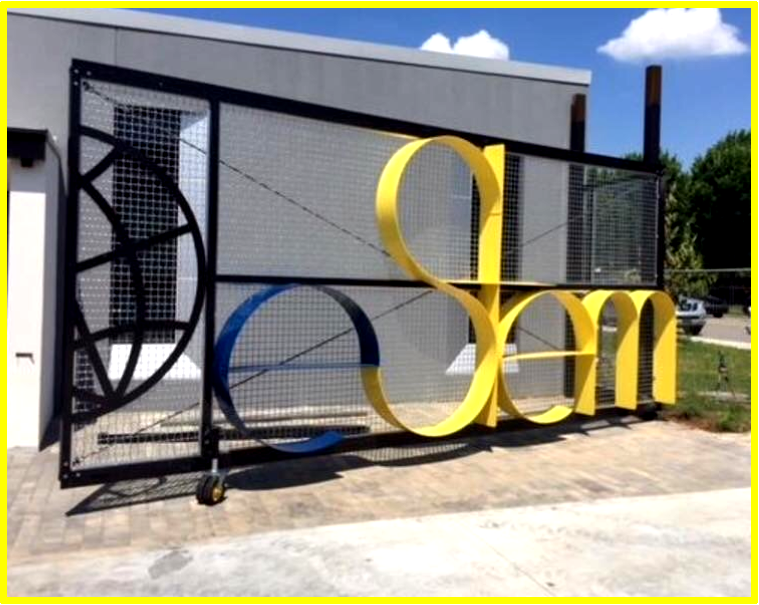 East Village K6 Newsletter 8/24/18
Alyson Harris
Friday, August 24, 2018
Happy Friday!
I hope you have all had a great week! We have been focusing on the "T" in HEART this week. Students and teachers have discussed ways to earn and keep trust with their classmates and their teachers. During the first five weeks of school, we have focused on each of the different words that make up HEART. Now, we will get to see our students put that into action! We believe that in order to learn and grow, you have to have HEART!
Picture Day is Monday!!
Picture Day for all students is next Monday, August 27th. This picture will be used for our yearbook and you will have the option to purchase prints! Students will need to dress in uniform for picture day.
We have FINALLY gotten our eStore restocked!
Our eStore is restocked. We have several new t-shirt designs ($12) and eStem water bottles ($8)! If you order items at www.myschoolbucks.com, we will send the items home with your child. Remember, eStem t-shirts can be worn any day of the week!
Arriving after 8:00?
If you are dropping your child off after 8:00, you will need to walk him/her in through the main entrance and sign in with Mrs. Crawford. Please do not send your child in alone. You will need to park, walk your child in, and sign in. It is important that students are here by 8:00 a.m. each day.
Check-outs are for emergencies and medical appointments
Early check-outs should be reserved for emergencies or medical appointments. Students who are checked out frequently miss valuable instruction. If you are checking your child out to avoid the carpool line, we encourage you to contact Mrs. Wirges about setting your child up to be a walker. Check-outs end at 3:15 sharp.
Arrival/Dismissal
Please remember that the driveway between the elementary and Jr. High schools is the only approved place for eStem East Village Drop-off. Parents should not park in one of the private lots around the area and allow their students to walk up to the building. We are not able to safely supervise the arrival of students when they cross major streets alone.
We appreciate how you have all been so patient with us as we have worked to improve dismissal. Please remember that all carpool parents should drive through the queue lot to pick their students up. The wait time has decreased and we encourage you to try going through the carpool line, if you have been walking up.
Rock Region Metro Night is NOW August 27th from 5:30-7:00!
We would love for all eStem parents & families to learn more about Rock Region Metro and how your child can use the city bus! Learn how to read a system map, how to read a schedule brochure or table, how to plan a trip, how to use the METROtrack real-time arrival information (via smartphones, texting systems or online live maps), how to check for service alerts (such as alerts for snow days or holidays) and many more things to pass on to your child. Did you know that any route in the system can change each year? Do you know when METRO changes routes or how the process works? Do you know how a student can make a route or bus stop request? Is there a bus route in your neighborhood that could save you time and money for your daily commute? Learn it all at METRO Transit 101.
Here's a link to RSVP: https://www.cognitoforms.com/EStemPublicCharterSchool/RockRegionMetroParentNightRSVP
Notes from the Office
CALS Safe Child Information: If your child walks to the library, please review the safe child procedure. Additionally, if your child walks to the library, please make sure that they have the most current cell phone number of the person who is picking them up. Thank you for your assistance with our goal of being good neighbors in the downtown community!
Treats for Birthdays: We love to celebrate our students, but unfortunately we can't have treats for student birthdays. Please do not bring treats to share with your child's class. We would love your help with one of our scheduled celebrations, which are on Valentine's Day and before the Winter Holiday.
Book Fair: The Book Fair is coming soon! Our book fair will be September 10th through September 14th. We would love to have your help! Volunteer support will make this book fair a success! Sign up here. If you have any questions, please contact Mrs. Wirges.
Label Jackets and Lunchboxes: Please label your child's lunchboxes and jackets with his or her name. We are finding many jackets and lunchboxes left in the multi-purpose room and on the playground. We want to be able to return them, when they are left behind.
Information from the Nurse's Office: Hello! We are Kimberly, RN and Jenny, Nurse Assistant! We are excited to be serving our students and families at eStem East Village Elementary!
Some important information-
ALL medicines must be checked into the nurses' office by a PARENT
Please make sure we have these things:

Current Kindergarten physical
Current immunization record
Daily required prescription medicines or emergency medicines with pharmacy labels
Emergency action plans from the doctor for any health conditions such as food allergies, asthma, diabetes, seizures,

If your child has a special dietary need, please let us know; trays cannot be modified based only on a student telling us they can't have something; we must have a doctor's note