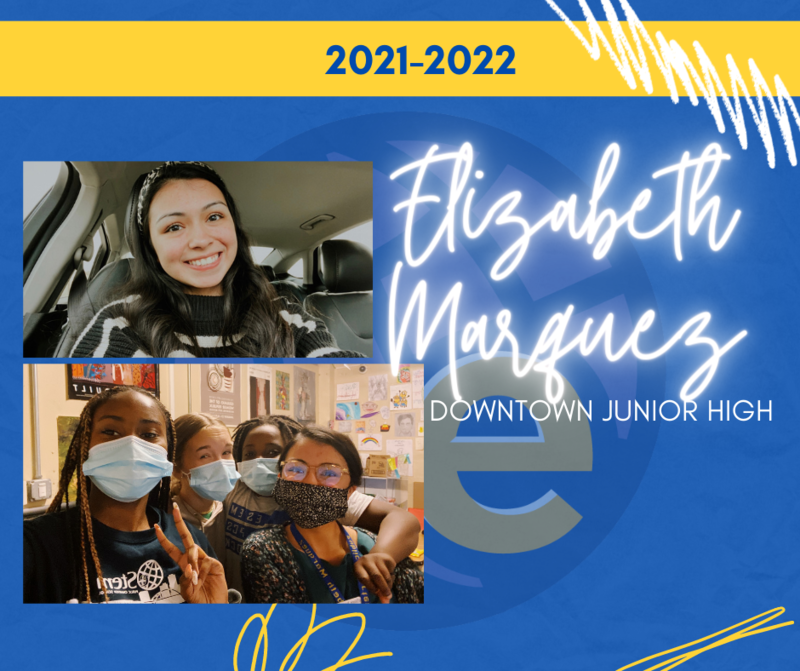 We are excited to recognize members of our staff going above & beyond for our students and schools! A colleague nominated Elizabeth Marquez for this week's Staff Shoutout! Ms. Marquez is the new Activities Coordinator at the Downtown Junior High, and we are so glad to have her at eStem! She does a great job of making connections with the students, organizing fun activities for them, and telling that story on the DTJH's social media!
When we asked Ms. Marquez what she loves about working with teachers and students, she said, "I love getting to know the students and all of their unique personalities. Every one of them has a special quality that I admire." She loves when they stop by and say hello on the way to class! She loves working at eStem because each day is a new adventure!
We appreciate all you do for our students, Ms. Marquez, and we are so glad to have you on the Downtown Junior High team!