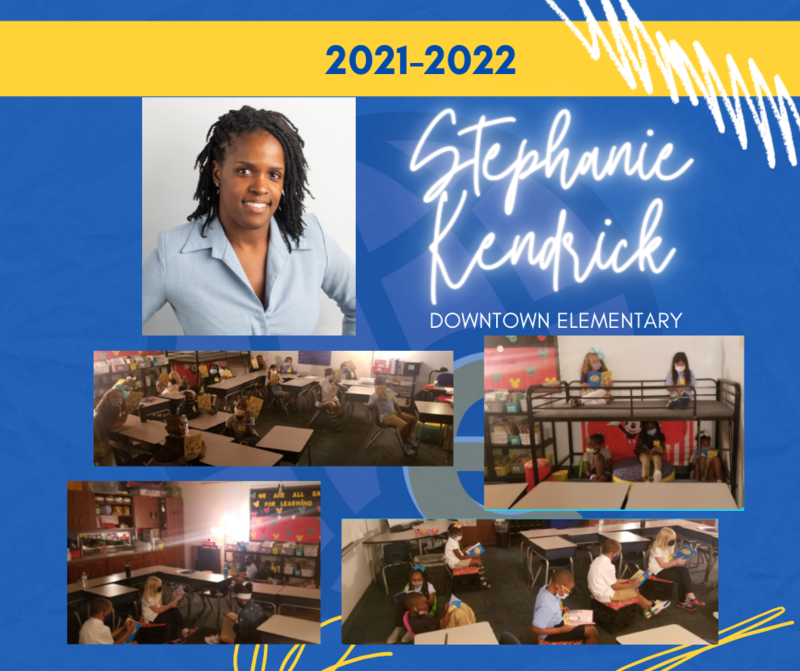 We are excited to recognize our first Staff Shoutout of this school year! Stephanie Kendrick teaches 2nd grade at Downtown Elementary. A parent nominated Mrs. Kendrick because "she is hands down one of the BEST, MOST CARING, & MOTIVATING teachers"!
When we asked Mrs. Kendrick what she loved about teaching, she said "I love being able to take my scholars to the next level academically or being a positive influence and motivator in their life. Oh, those light bulbs moments are the highlight of my day!" She said the best part of her job is building everlasting relationships with her scholars and their families.
Mrs. Kendrick is the perfect example of an eStem teacher who continually goes above and beyond for her students and our school. We are lucky to have her and appreciate all of her hard work!