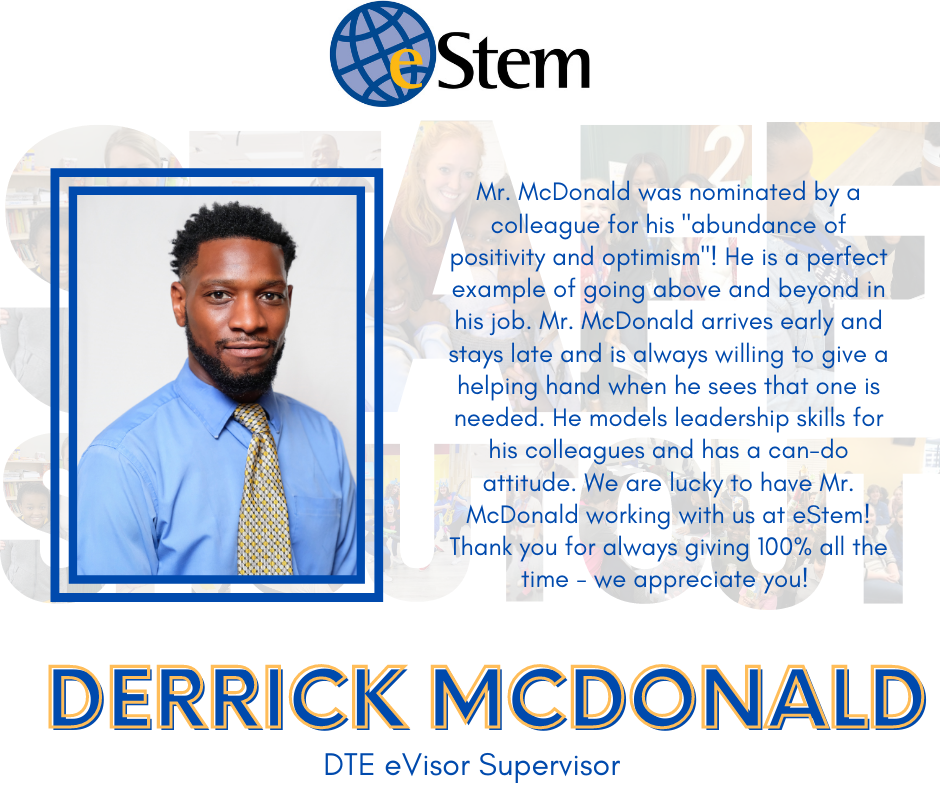 Staff Shoutout - Mr. McDonald!
Jessi Forster
Saturday, October 03, 2020
We are excited for this week's Staff Shoutout! A colleague nominated Mr. Derrick McDonald, the eVisor Supervisor at the Downtown Elementary. We appreciate all of his hard work and want to recognize all that he does! Do you have a staff member that you want to nominate for a Staff Shoutout? Email jessi.forster@estemschools.org with the employee's name and how you see them going above & beyond!