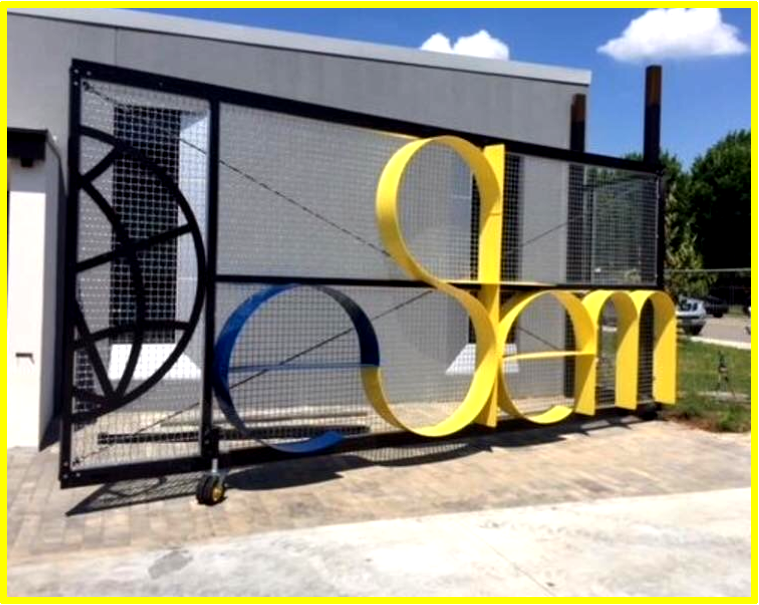 Newsletter
Alyson Harris
Friday, January 18, 2019
Happy Friday!
It's been a great week here! We have noticed such an improvement with our overall student attendance, checkouts, and tardies! We appreciate all you are doing to get your child here every day! It's making a huge difference! Remember, that there will be no school on Monday in honor of Martin Luther King, Jr. Day!
It's open enrollment time! Open Enrollment for the upcoming school year started Thursday, January 17th and ends February 17th! To apply, please visit our website –https://www.estemschools.org/admissions-applications and submit an application. Open Enrollment is for students who will be new to eStem; returning students will have the opportunity to register for the upcoming year in the spring. To be eligible for kindergarten for the upcoming year, your child must turn 5 by August 1st, 2019. If you have any questions about the admissions process, please visit our website or email our Director of Admissions, Rebecca Cleveland at rebecca.cleveland@estemschools.org.
Please make sure that we have up to date contact information for you. If your phone number, email address, or mailing address changes, please make sure to notify our registrar, Ms. Barnes, at Tonda.barnes@estemschools.org as soon as possible. It's important that we have accurate contact information for each student.
Students should pay $1 to participate in Cash for Casual. We have noticed that some students are arriving to school in casual clothes without paying for cash for casual. On Fridays, students are welcome to wear their normal uniform, wear jeans and an eStem t-shirt or uniform shirt, or pay $1 and dress out of uniform.
Notes from the Office
Is your 4th-6th grade boy interested in being a part of Guys in Ties? If so, please take a look at the flyer here: https://5il.co/69i6!
Label all of your child's belongings. Please check to make sure that all of your child's belongings are labeled. Our lost and found is growing and we want to be able to return those items. Please talk with your child about making sure to collect all of his or her belongings before leaving. Teachers are talking with students about this also
MySchoolBucks: Please make sure to load funds to your child's account at www.myschoolbucks.com. Students need to have funds on that account before getting breakfast or lunch from the cafeteria.
Online eStore: Click here to visit the store and see what we have!
Email, Address, Phone Number Changes: If you have an address, email, or phone number change, please email those changes to Mrs. Barnes. This helps us keep our records as up-to-date as possible.
Arriving After 8:00?: Please walk your child into the building, if he or she arrives after 8:00 a.m. We ask that you check-in with Mrs. Crawford at the front desk.
First Arts: First Arts is an after school instructional program that focuses on the fine arts. This is for 2nd – 8th graders. They will be picked up at the school on Tuesday and Thursday afternoons beginning January 29th. You can register online at www.fumclr.org/registrations
Winter Classes at the Rep: Please review the flyer from the Rep through this link, https://5il.co/69i5. Their Winter classes are starting and they would love to have some of our students involved!
· Attendance: If your child will be absent, please make sure to email evelemattendance@estemschools.org to let us know.
Save the Date
Every Friday: Cash for Casual for $1.00 (Students must pay $1 to dress out of uniform, or they should wear a uniform or jeans with an eStem t-shirt)
January 21st: Martin Luther King Jr. Holiday. No School
January 30th: Eat Out Day/Night at On The Border in W. Little Rock. 11am-10pm
February 1st: Perfect Attendance Trivia Party
February 7th: School Tour for Potential New Parents 8:30 a.m.
February 8th: 5th & 6th Valentine's Day Dance
February 15th: Parent, Student, & Teacher Conferences
February 18th: President's Day. No School
Helpful Contacts
Tonda.barnes@estemschools.org: email, address, and phone number changes
evelemattendance@estemschools.org; notify us about student absence
Katherine.wirges@estemschools.org; Dismissal changes
Stacy.springer@estemschools.org; My School Bucks Help
Don't forget to follow along on social media to learn more about what we are doing each day!
Have a great weekend!
Alyson Harris
East Village Elementary Director