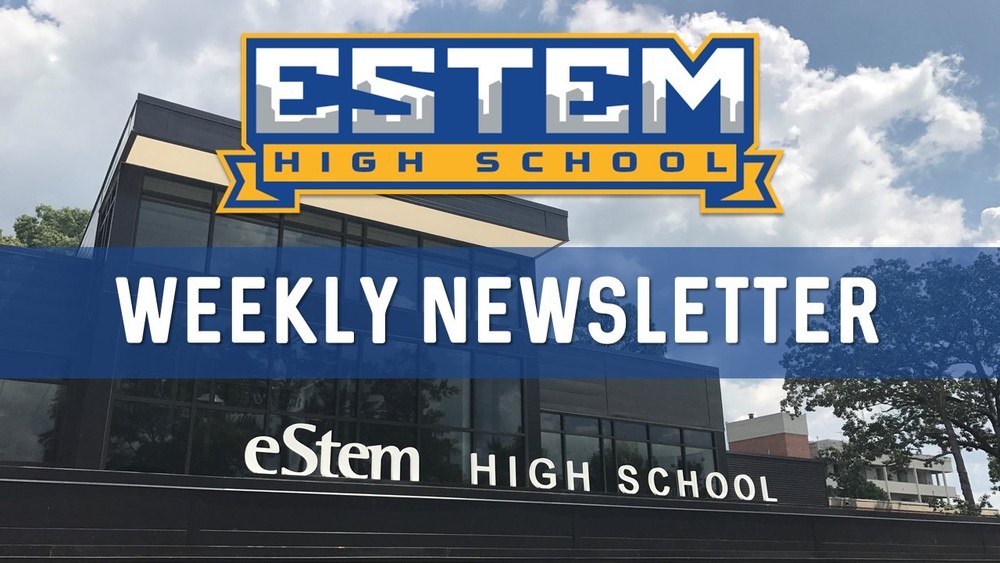 eHS Weekly Newsletter 12.14.18
Meghan Thompson
Friday, December 14, 2018
Happy Friday, Mets Nation!
eHS students worked diligently this week to review and prepare for their semester exams! We wish each of them good luck as they finish strong. Please read this week's newsletter to make sure your family knows the plan and guidelines for Semester Exams next week.
Remember: Today is the last day to email krista.dupriest@estemschools.org if your student plans to stay for lunch after finals and needs a breakfast or lunch from Mom's Catering.
Click here to view this week's newsletter.
What's in this week's newsletter?
Winter Concert Feature
Finals Week Schedule & Exemption Policy
Semester Grades Calculation: 40-40-20
Everything You Need to Know About Finals Weeks Handout
Yearbook Ads Deadline, TODAY
Fall 2018 PSAT Scores Sent Home
Senior Cabinet Bake Sale, December 13 & 14
Student ID Badge Price Increases Jan. 8
New HAC App
Food Delivery Services NOT Allowed
Mini Mets Basketball Game TONIGHT
Winter Break, Dec. 22 - Jan. 7