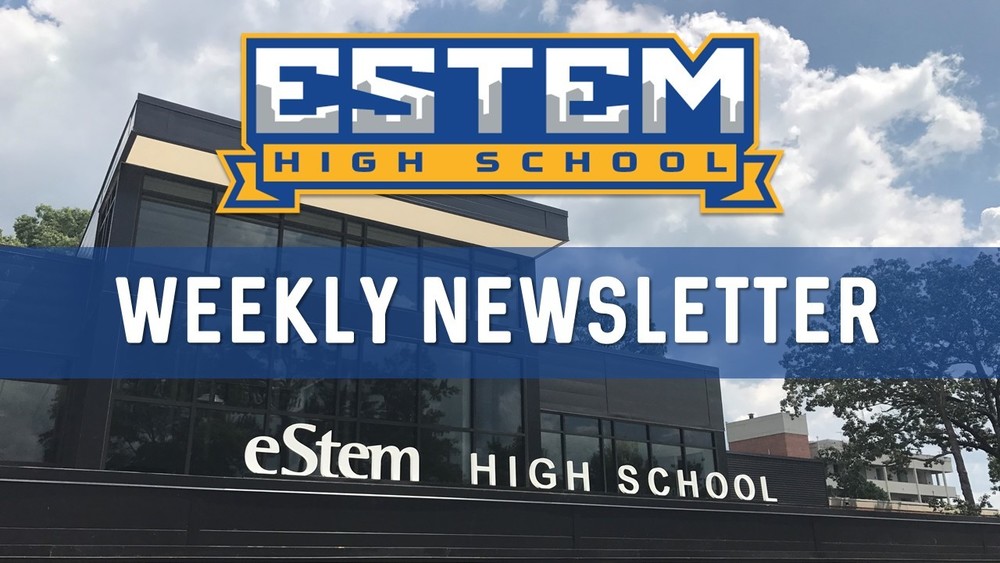 eHS Weekly Newsletter 11.30.18
Meghan Thompson
Friday, November 30, 2018
Happy Friday, Mets Nation!
As we approach the end of the semester, eHS students and faculty are gearing up to finish strong! Please read this week's newsletter to make sure your family knows the plan for Review Week and Semester Exams. We've included a one-page handout with everything you need to know about finals week, including the eHS semester exams exemptions policy. Please reach out the front office if you have any questions.
Click here to view this week's newsletter.
What's in this week's newsletter?
Master Class Shout Out
Snow Days Plan - AMI
Review Week Expectations
Finals Week Schedule & Exemption Policy
Everything You Need to Know About Finals Weeks Handout
Herff Jones Orders - Available Online
Student ID Badge Price Increases Jan. 8
Volunteer Opportunity
Senior Scholarships
Winter Break, Dec. 22 - Jan. 7