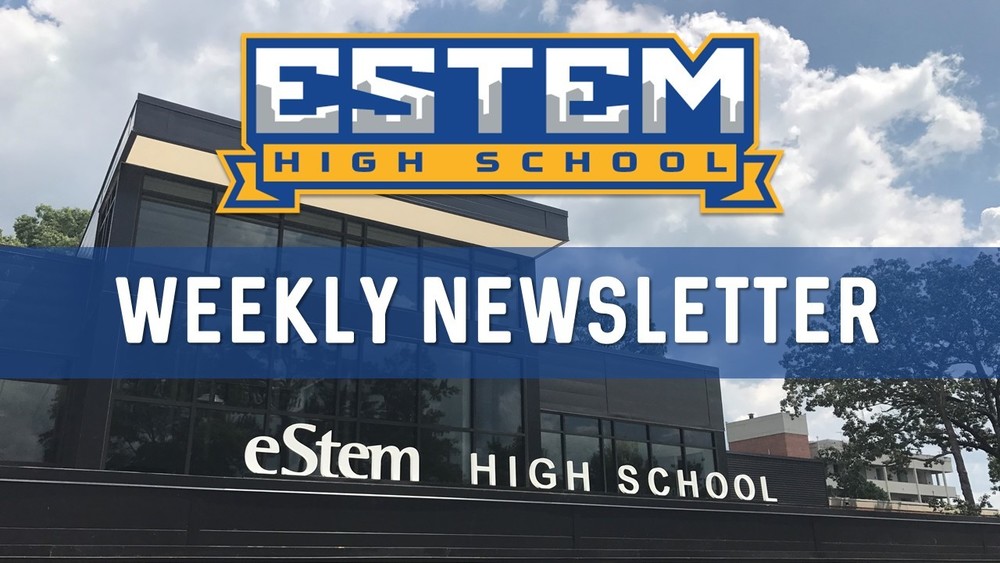 eHS Weekly Newsletter 11.16.18
Meghan Thompson
Friday, November 16, 2018
Happy Thanksgiving, Mets Nation!
Congratulations to our eHS November Educator of the Month, Nurse Jessica Slaughter, and Student of the Month, Logan Hampton (Class of 2021)! Thank you ladies for your hard work and servant hearts!
Interim Reports for the 2nd quarter were sent home this week. Students did not receive a printed report for classes in which they have earned a "C" average or better. We encourage all families to track their student's academic progress on HAC.
eStem High School will be closed next week, November 19-23, for Thanksgiving Break! We wish each of you a wonderful holiday full of gratitude. School will resume on Monday, November 26.
Click here to view this week's newsletter.
What's in this week's newsletter?
November Mets of the Month
2nd Quarter Interim Conferences & Reports This Week
Homecoming Royalty
Snow Days Plan - AMI
Review Week Expectations
Finals Week Schedule & Exemption Policy
Herff Jones Order Day, November 29
Yearbook Price $35 ends TODAY
Technology Usage
Clinton Presidential Center ACT Workshop
Delta Sigma Theta Girls in STEM Scholarship