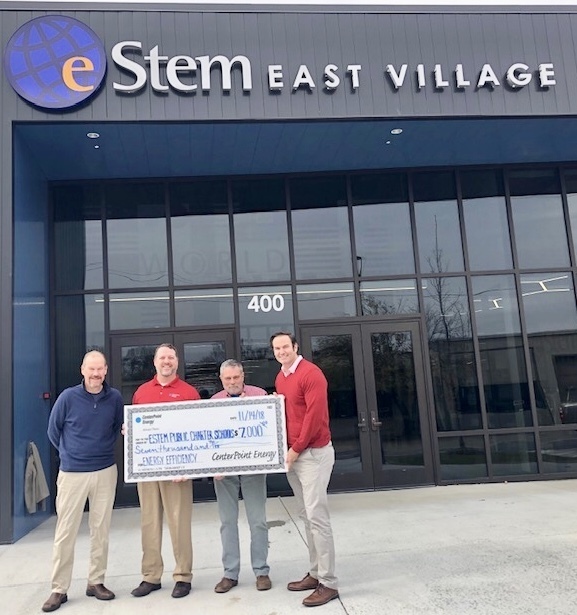 eStem Awarded $7000 from Centerpoint Energy
Jessi Forster
Friday, November 16, 2018
We are excited to announce that we've been awarded $7,000 from Centerpoint Energy! While constructing our East Village campuses, we wanted to make an effort to be more energy efficient. In collaboration with Cromwell Architects Engineers, Voegele Mechanical, and Centerpoint Energy, we installed tankless water heaters and took advantage of Centerpoint's energy efficiency rebate program.
Our East Village campuses have fourteen high-efficiency tankless water heaters. In addition to the rebate incentives we received, we are also expected to save 1,105 therms of natural gas annually, resulting in yearly cost savings of an estimated $1,000. We believe it is our duty to be fiscally responsible and environmentally friendly in each of our schools, and this is an example of just that!
Thank you, Centerpoint Energy, for offering this program and awarding eStem!