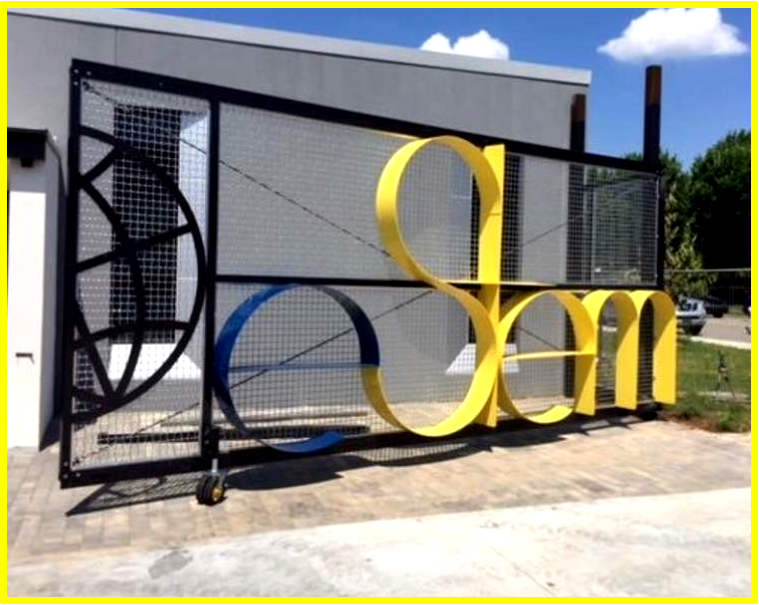 Newsletter 10/12
Alyson Harris
Friday, October 12, 2018
Parents,
Our first week back after Fall Break has been a great one! We are excited about all of the fun events coming up and all of the great things that are going on in our classrooms each day! Follow us on Instagram and twitter @eastvillagek6 and download the eStem app to see what's going on at school!
ACT Aspire Interim Testing
Students in the 3rd, 4th, 5th, & 6th grades will complete their first ACT Aspire Interim Assessment next week. ACT Aspire is the state-mandated assessment that our students complete. The interim assessments are short assessments designed to give us check-ins on how our students are progressing. We will use the results to learn about what our students need. Taking the interim assessments also gives students the opportunity to become more comfortable and confident with the testing environment that they will experience during the ACT Aspire test in April. Students in the 3rd and 4th grades will take the assessment on Wednesday morning and students in the 5th and 6th grades will take the assessment on Thursday morning. We are excited for our students to show what they have learned!
Join us for our first annual Fall Fest!
Fall Fest will be Friday, October 26th from 5:00-7:00. It will be a fun night of games, costumes, and opportunities to have a great time with other East Village families. Tickets for the event are $5 in advance or $7 at the door and can be purchased now at www.myschoolbucks.com or by completing and returning the flyer that was sent home with your child today. We will be selling concessions at the event, and if you are interested in donating an item, please click here. We appreciate all your help to make this event a success! You can email Mrs. Wirges, if you have any questions about the event!
East Village K6 Day at the Pumpkin Patch is October 20th!
We are having an East Village K6 Family Day at Roseberry Farms Pumpkin Patch! The pumpkin patch is open from 9:00-6:00 and our school will receive a part of the proceeds when you mention that you are with us! Learn more about Roseberry Farms here. We can't wait to see you there!
Please pay any outstanding lunch accounts.
It is important that you pay any outstanding lunch accounts, as soon as possible, and that you load money to your child's account before allowing them to charge breakfast or lunch. You can do that by visiting www.myschoolbucks.com or by sending money to the office with your child.
Hoodies and Long-sleeve t-shirts are here!
Visit www.myschoolbucks.com to purchase new long sleeve t-shirts, short sleeve t-shirts, water bottles, and other merchandise. You can also pre-order hoodies and zip-up sweatshirts. We are excited for cooler weather to be able to wear our new East Village gear!
Notes from the Office
Treats for Birthdays: We love to celebrate our students, but unfortunately we can't have treats for student birthdays. Please do not bring treats to share with your child's class. We would love your help with one of our scheduled celebrations, which are on Valentine's Day and before the Winter Holiday.
Change of Address, Email, or Phone Number: Please contact our registrar, Ms. Barnes, at Tonda.barnes@estemschools.org, if your contact information changes. It is important that we have accurate information on file.
Did your child miss the flu clinic? Would you like to make sure you get a flu shot? The Arkansas Department of Health will be holding a mass flu clinic on October 30 from 11am-5pm in the Hall of Industry on the State Fairgrounds. Also, many pharmacies will give flu shots, and of course, your primary physician's office will be happy to give you a flu shot.
Drop Off begins at 7:20 a.m. We do not have adults here to supervise students until 7:20 a.m. each morning. Please avoid dropping your students off before that time. We want to make sure that students are supervised whenever they are here, and we can't guarantee that before 7:20 a.m.
Help Keep Our Arrival/Dismissal Safe: Please help keep our students safe by staying off your cell phones in the arrival and dismissal zones.
Girl Scouts: The Super Troop parent night is Thursday, October 18th at 5pm in the East Village elementary multipurpose room. This is an opportunity to learn more about the girl scouts super troop! Here is a link to their website: https://www.girlscouts.org/
Attendance: We want to stress how important it is that your child be at school every day and for the entire day. We have noticed that some of our students are frequently coming in after 8:00 and that has a negative impact on the rest of their day. Students need to arrive before 8:00, so that they start they day off on the right track. When students are late, they miss the chance to eat breakfast, focus their minds on a great day, listen to the morning announcements, build rapport with their classmates during class meeting, and miss out on valuable instruction. We start our day at 8:00 and it is important that every child be at school before that time. Thank you for your attention to this important issue!
Check-outs: Check-out ends at 3:15 each day. Check-outs should be reserved for appointments or emergencies only. When students are checked-out, they are missing out on instruction. If you are checking your child out every day, you may want to complete a walker's application.
Important Dates:
October 15: Report Cards Go Home
October 17: ACT Aspire Interim Test 3rd & 4th Grade
October 18: ACT Aspire Interim Test 5th & 6th Grade
October 18: Girl Scout Super Troop Meeting 5:00
October 20: Pumpkin Patch Day at Roseberry Farms
October 26: Fall Fest!
October 31: Halloween-Students should not wear costumes to school on this day.
We hope that you have a great weekend!
Alyson Harris
East Village Elementary Director