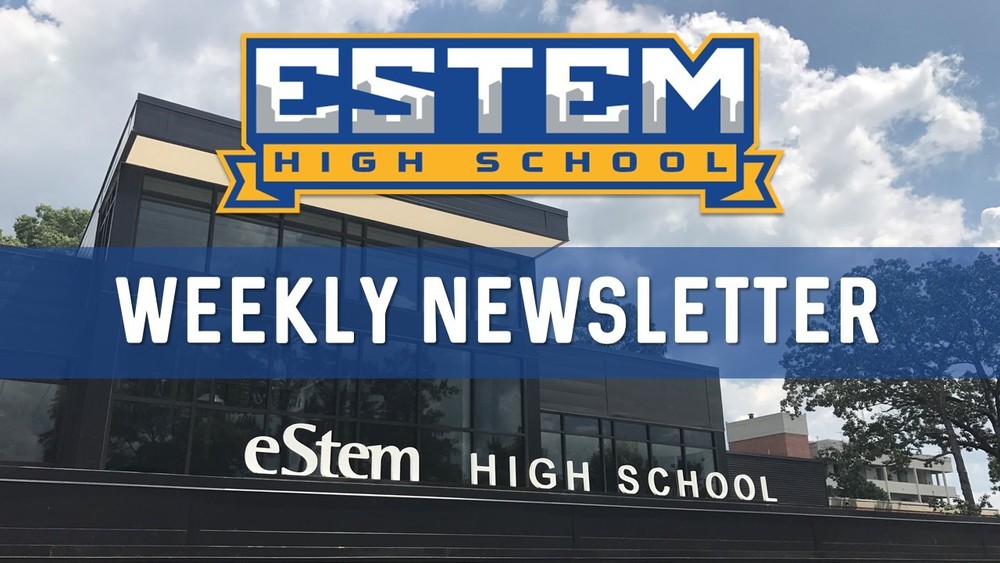 eHS Weekly Newsletter 9.28.18
Meghan Thompson
Friday, September 28, 2018
Happy Fall Break, Mets Nation!!
We enjoyed connecting with our eHS families at Parent-Teacher Conferences this week.
This is a friendly reminder that the PSAT is the week we return from Fall Break on Wednesday, October 10th. This is a required, free exam for all eStem 10th graders. 11th graders who registered and paid for their exam will also take the PSAT on October 10th.
eHS will be closed until school resumes on Monday, October 8. We wish each of you a restful & fun Fall Break!!
Click here to view this week's newsletter.
What's in this week's newsletter?
College Readiness Benchmark for Science
October ACT Registration Deadline TODAY
PSAT, October 10
Attendance Awareness Month Competition Results
Concurrent Credit Payments Due 10/1
Upcoming College Visits
Senior Class Important Dates
Blue & White Game, October 12
Baseball and Softball Tryouts