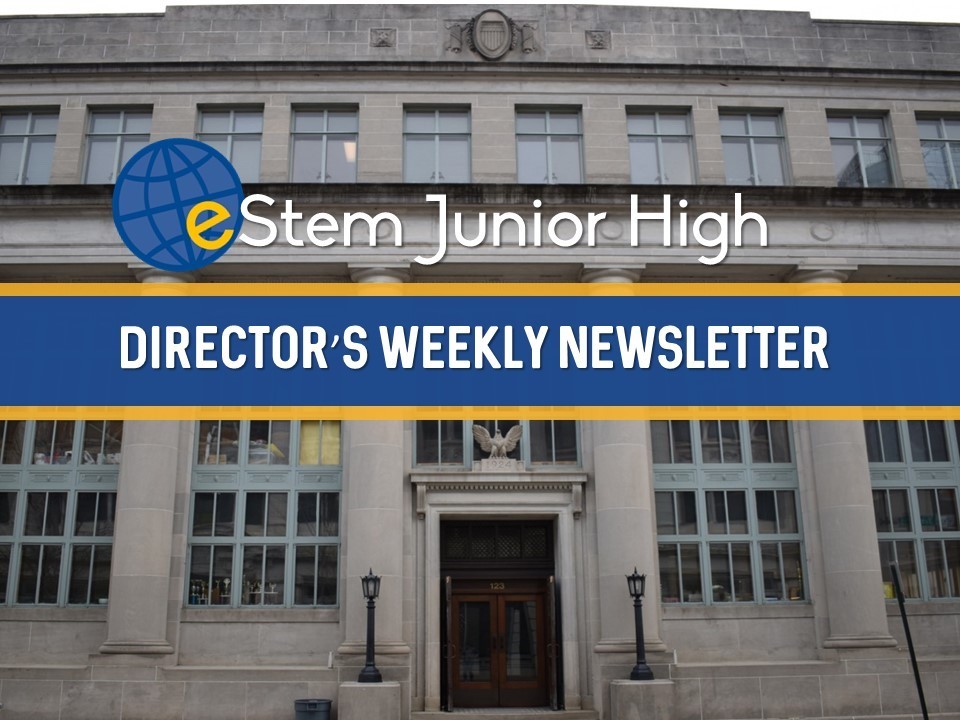 DTJHS Weekly Director's Notes (August 10)
Jarrod DuPriest
Friday, August 10, 2018
eStem Junior High Community,
As we wrap up week 3, I would like to share eStem's H.E.A.R.T. values and encourage you to discuss these with your child! At eStem, we value Humility, Enthusiasm, Authenticity, Reflection, and Trust. What do these mean? How can they help us build a healthy school culture?
For daily updates on some of the cool things that are happening in our hallways and classrooms, find us on Twitter and Instagram: @eStemDTJHS
For updates on eStem Athletics (tryouts, pictures, scores, schedules, fundraisers, booster club, etc), you can also follow @estempcsathletics on Instagram.


- eStem's Inaugural Golf Tournament
- Rock Region Metro
- Snacks for Friday
- 2018-19 Computer Use Agreement forms are due
- Cash for Casual on MySchoolBucks
- Trip to Washington D.C.
- eStem Junior High's Project LIT
Click Here for more info on the above topics: http://5il.co/4d4c