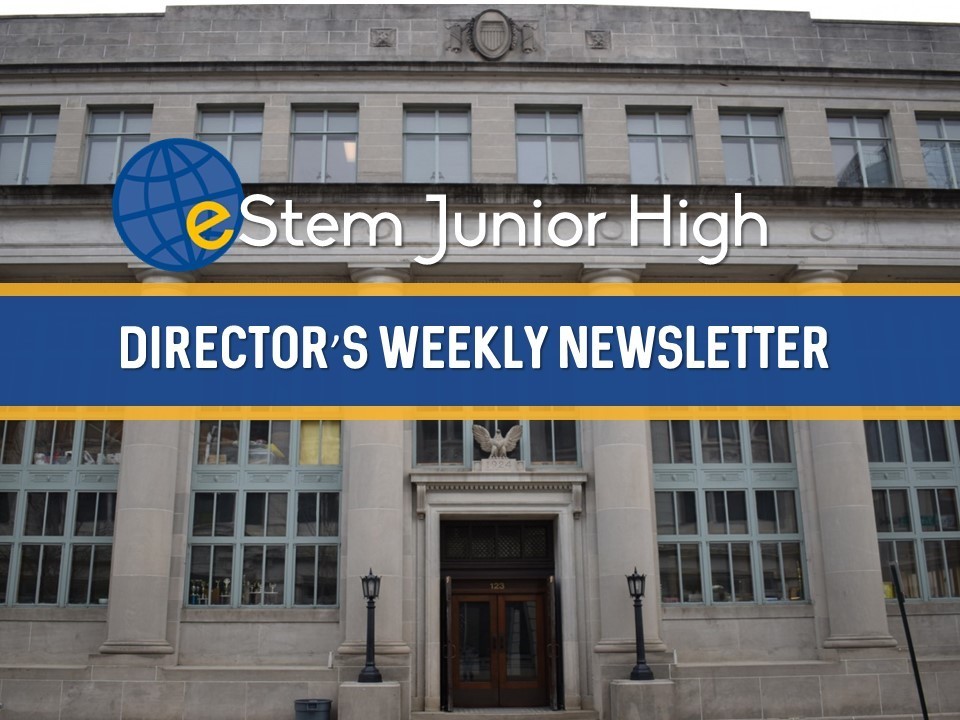 DTJHS Weekly Director's Notes (week of August 6-10)
Jarrod DuPriest
Friday, August 03, 2018
eStem Junior High Community,
Week 2 was another HUGE success! Much like the first week, this was the result of a collaborative effort among many groups: families, school leaders, students, and teachers. We have definitely started the year with a Together We Achieve mindset!
- Follow us on Twitter @eStemDTJHS !
- Student Handbook
- Home Access Center (HAC)
- Create you MySchoolBucks account!
- Trip to Washington, D.C.
- Project LIT
- Golf Tournament
- eStem App
- Visit our school's site! www.estemschools.org
Click this link to read the Director's Notes: http://5il.co/49gg