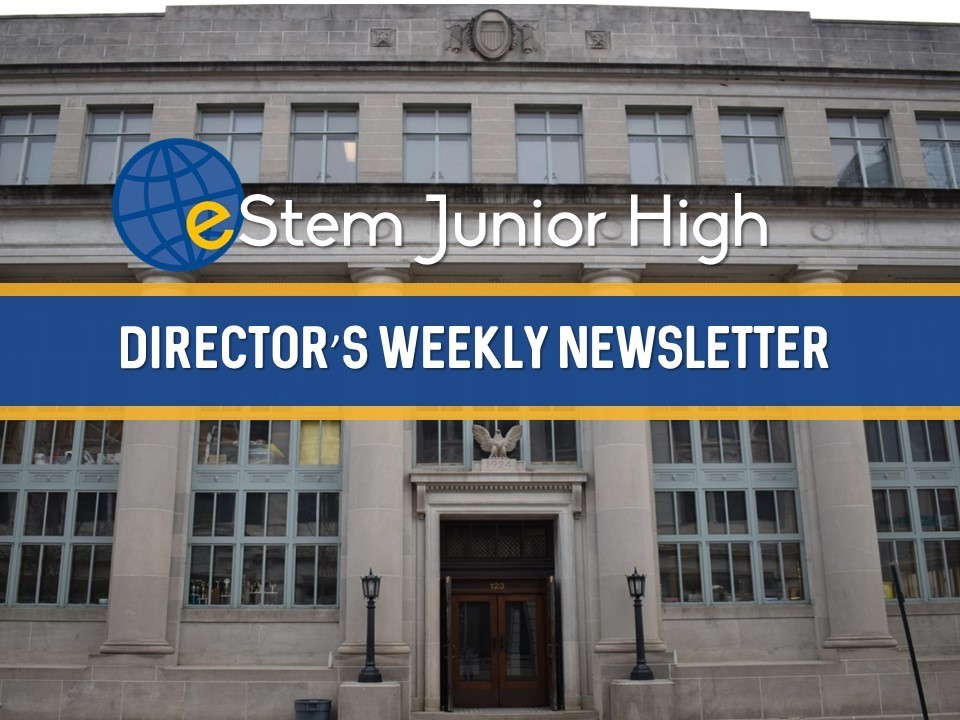 DTJHS Weekly Director's Notes (week of July 30)
Jarrod Dupriest
Friday, July 27, 2018
eStem Junior High Community,
I will be sending Director Notes weekly. In these newsletters, you will receive important updates about school policies, building procedures, and upcoming events. If you have any questions, please do not hesitate to let us know.
We've had an EXCELLENT first week of school! Students have had a GREAT attitude, and teachers are hard at work delivering meaningful instruction. I want to say thank you for all of the collaborative and optimistic communication I have received from our parents and guardians. I also want to give a huge shout out to all of our students and parents for helping dismissal run so smoothly.
- The OFFICIAL eStem App has been updated!
- Complete the Handbook Forms and the Computer Forms (links) Due August 6
- Visit our school website! http://www.estemschools.org/
- Home Access Center (HAC)
- MySchoolBucks Lunch Accounts
- Absent Procedures
Click this link for details! http://5il.co/46el