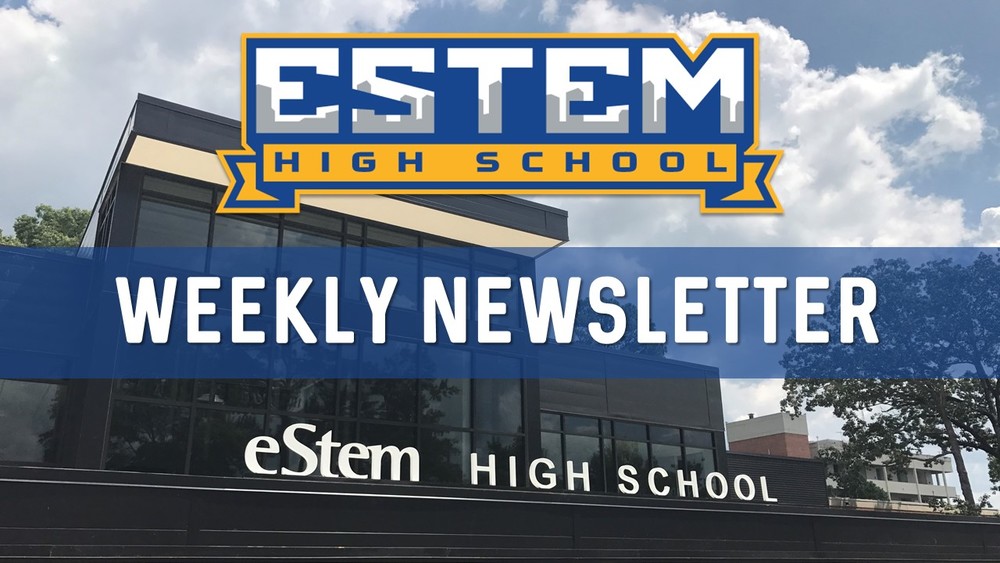 High School Weekly Newsletter (5/18/18 )
Meghan Thompson
Friday, May 18, 2018
Happy Friday, Mets Nation!
Our students had a blast at field day, celebrating their progress to college readiness this year! Next week is Review Week, and all students are required to attend. All school property must be returned by next Friday, May 25. Please read the newsletter for details about student end-of-year check out, finals week, and more!
Click here to view our weekly newsletter.
What's in this week's newsletter?
Field Day Feature
Student End-of-Year Check Out
Review Week Attendance & Final Exams
Graduation Details
Student Council Executive Elections
Transcript Requests - Temporary Hold
Pomona College & Yale University College Night
Updated Summer Camps & Academic Opportunities
eStem Inaugural Golf Tournament Save the Date & Registration
Food Closet Donations Needed
Summer Save the Dates