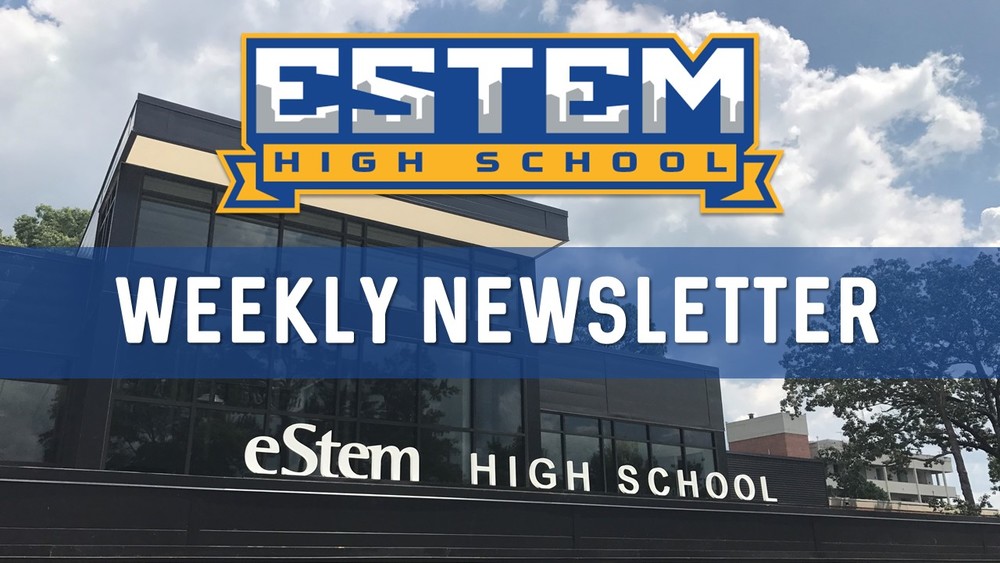 High School Weekly Newsletter (4/27/18 )
Meghan Thompson
Monday, April 30, 2018
Good afternoon, Mets Nation!
Your support last week was greatly appreciated as our 10th grade students came prepared to rock the Aspire Summative tests, and all non-testing students were encouraging and respectful of the testing environment. We cannot believe this week is our last week with the Class of 2018 at eHS! Finish strong Mets!!
Please check out this week's newsletter below for information on how you may show your appreciation to our educators during Teacher Appreciation Week coming soon and other updates.
Click here to view our weekly newsletter.
What's in this week's newsletter?
2019 National Merit Recognition
Teacher Appreciation Week Volunteer Sign-up
Senior Cabinet 2018-2019
Important Information for Seniors
Concurrent Credit
Stem Soiree - May 5
Teacher of the Year and H.E.A.R.T. Award Nominees
Dress Code Reminders
Summer Camps & Academic Opportunities
Drop-Off Reminders
Basketball Tryout Packets Due TODAY
Spring Sports Senior Night Pictures
Mets Spotlight - Noah Wilbanks