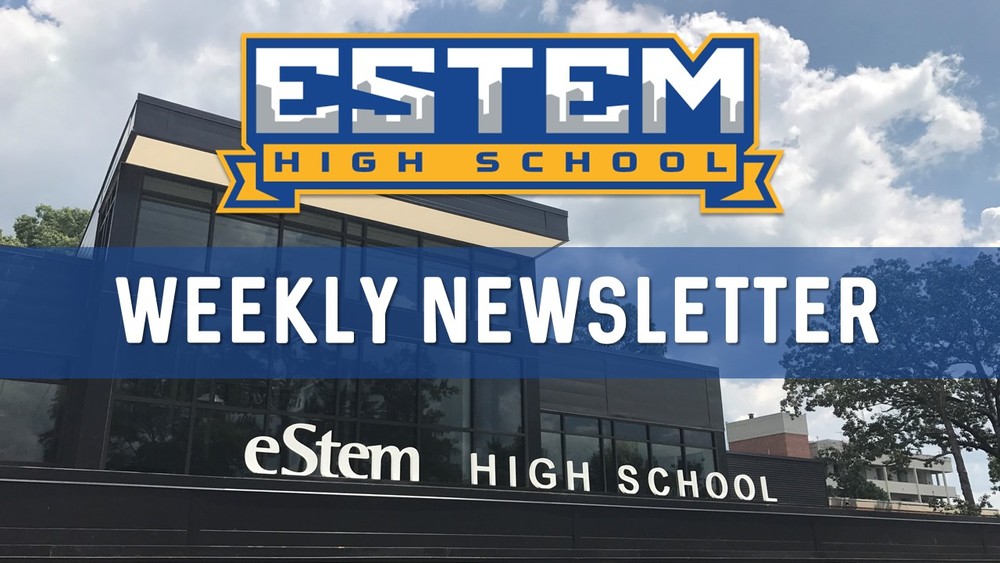 High School Weekly Newsletter (4/6/18 )
Meghan Thompson
Friday, April 06, 2018
Happy Friday, Mets Nation!
Our students had so many opportunities to celebrate this week! We had groups attend the MLK Commemorative event at the State Capitol and Lion Fever Day at UA Pine Bluff. On our campus, we hosted our first ever Junior College Fair, which was a huge success thanks to Ms. Stacie Thompson and our college partners.
eStem's Junior/Senior Prom will take place next Friday, April 13th, 7:00-10:00 pm. It will be hosted at the Junior League of Little Rock located at 401 Scott Street. Student Council will continue to sell tickets to prom Monday-Thursday next week during both lunches, and the cost is $35 for an individual and $60 for a couple. Tickets will not be available at the door, so please be sure to purchase them in advance. If a student would like to bring a guest from another school, they must be approved in advance using our Guest Approval Form available in the newsletter. Guest approval forms are due Wednesday, April 11th. We have many opportunities for families to volunteer to help make our prom a success, so please check those out in the newsletter.
Lastly, we send our congratulations to the 2018 eHS Boys & Girls State delegates! They are featured in our weekly newsletter below with many other updates.
Click here to view our weekly newsletter.
What's in this week's newsletter?
2018 Boys & Girls State Delegates
Prom Information
ACT Summative Testing
eHS Food Closet
Important Senior Information
STEM Soiree Save the Date & Raffle Tickets
Yearbook
Dress Code Reminders
Spring Music Performance
College Readiness Session Dates
Summer Camps & Academic Opportunities
Spring Fan Gear Deadline - TODAY
Mets Spotlight - Coach Cerans-Lawson & Mallory Cain