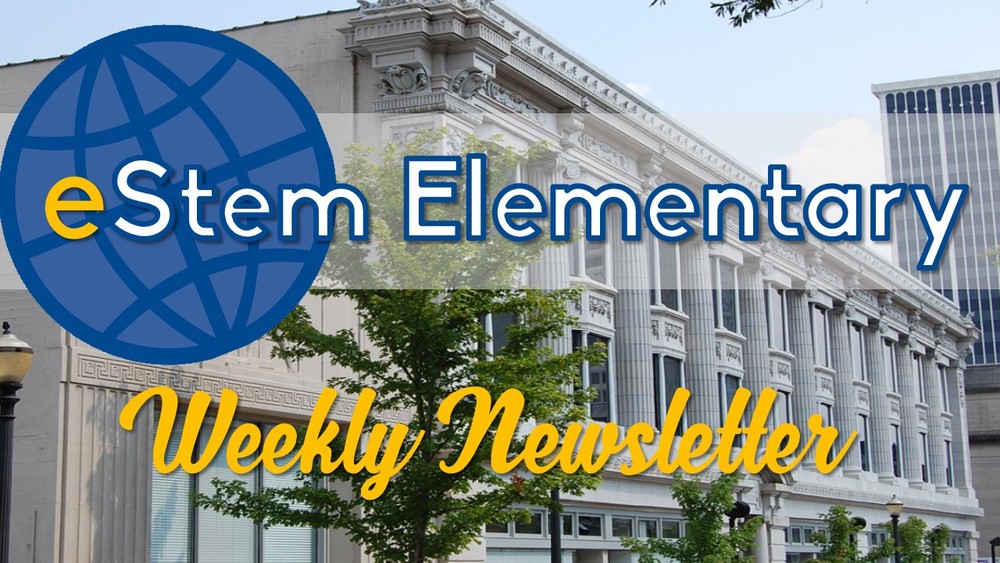 Elementary Announcements (March 3)
eStem Elementary
Friday, March 02, 2018
Dear Parents,
Happy Friday! It's been such a busy week! I'm thankful for the sunshine today! Can you believe we only have two more weeks until Spring Break? This year is just flying by.

The 2018-19 calendar has been released! Please click the link for next year's start date and other important days throughout the school year. 2018-19 K-9 Calendar


This week, we started Power Hour for all grade levels. Power Hour is a specific time each week set aside for our students to practice test-taking strategies to prepare for the ACT Aspire (3rd-6th grades) and the NWEA. This time is to help our students see and feel what the testing day will look like and equip them with strategies to help them during the test - we wouldn't expect the Eagles to win the Super Bowl if they never played any games or practiced. We want them to be familiar with this environment and ready to go on test day! For grades K-2, they will have an additional 30 minutes to work on specific test-taking strategies for NWEA either in the computer lab or with a laptop cart, depending on their specific testing environment. For grades 3-6, we have one hour set aside on either Tuesday (3rd & 5th) or Thursday (4th & 6th) for students to complete test-like questions on laptops, review specific strategies for these questions, and then discuss their answers with the teacher. Power Hour for 3-6 begins at 8:30, and if students are late, they will be held downstairs while the class is finishing the testing portion of the hour. Please make every effort to have your child at school on time each day!


Our BMI and Scoliosis screenings will be March 14th. K, 2nd, 4th, 6th grades will be screened for BMI. 6th grade girls will be screened for Scoliosis. These are state-required screenings; however, if you do not wish for your child to participate in the screenings, please click the link and complete the form. Health Screening Opt Out Form


At eStem, we believe in the importance of positive parent involvement. Our teachers are available for questions and concerns, but please be aware that if you drop by the building, they may not be available right at that time. If they are teaching or in a conference, we may have to ask you to come back at a time when they are without students and available. The best way to speak with a teacher is to email and set up a conference time. Each grade level has different availability throughout the week, so please contact the teacher first to ensure that they are available when you come to the school.


Notes from the Office
Negative Lunch Balances: If you are unsure if you're child owes money, you can log into http://www.myschoolbucks.com to check or email Mrs. Walters. All negative balances need to be paid as soon as possible. You can add money online through MySchoolBucks, pay in the 1st floor office, or send money with your child.
Yearbooks: If you would like to preorder a yearbook, click here. You'll need to enter yearbook id #12963718. Yearbooks are now $45.
Online eStore: Click here to visit the store and see what we have!
Email, Address, Phone Number Changes: If you have an address, email, or phone number change, please email those changes to Mrs. Owens. This helps us keep our records as up-to-date as possible.
Attendance: If your child will be absent, please make sure to email k6attendance@estemschools.org to let us know.
Arriving After 8:00?: Please walk your child into the building, if he or she arrives after 8:00 a.m. We ask that you check-in with Mrs. Scott at the front desk.
Save the Date
Every Friday: Cash for Casual for $1.00 *When we are out on Friday, we will have Cash for Casual on Thursday.
March 16: End of 3rd Quarter
March 19-23: Spring Break
March 26: 4th Quarter Begins
March 29 & 30: Jog-a-thon