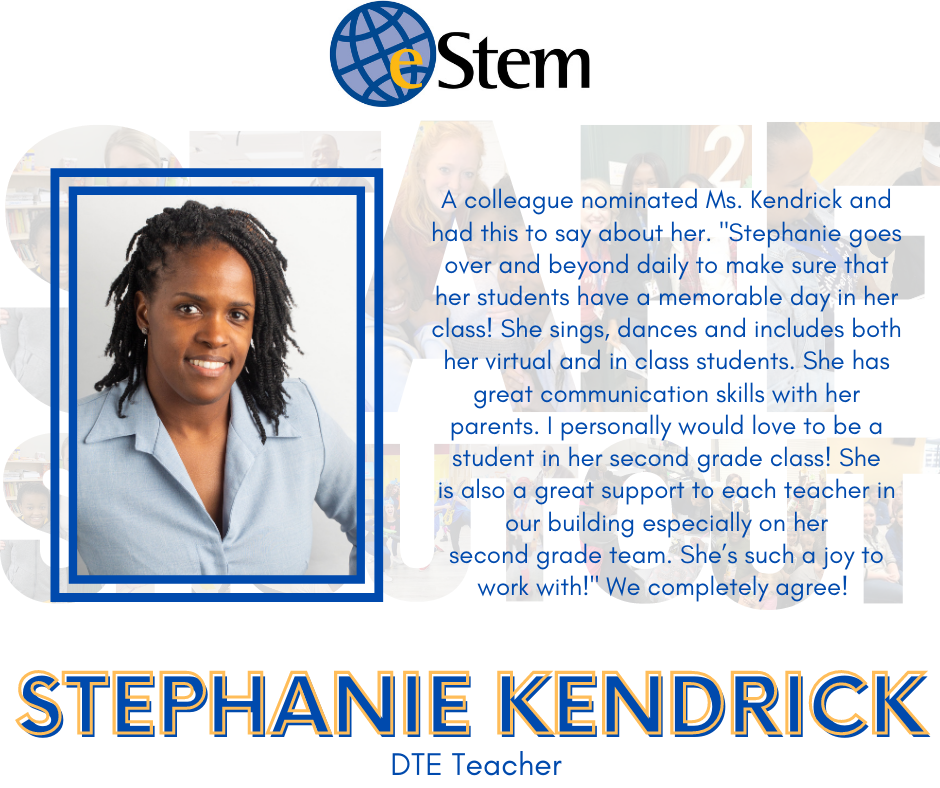 Staff Shoutout - Ms. Kendrick!
Jessi Forster
Saturday, March 06, 2021
We love recognizing our amazing staff each week in our Staff Shoutouts! A colleague nominated Ms. Stephanie Kendrick, a 2nd grade teacher from Downtown Elementary! We are thankful for Ms. Kendrick and appreciate all she does for our students!
Do you know of an eStem staff member who goes above and beyond?! Send us an email at jessi.forster@estemschools.org and let us know!