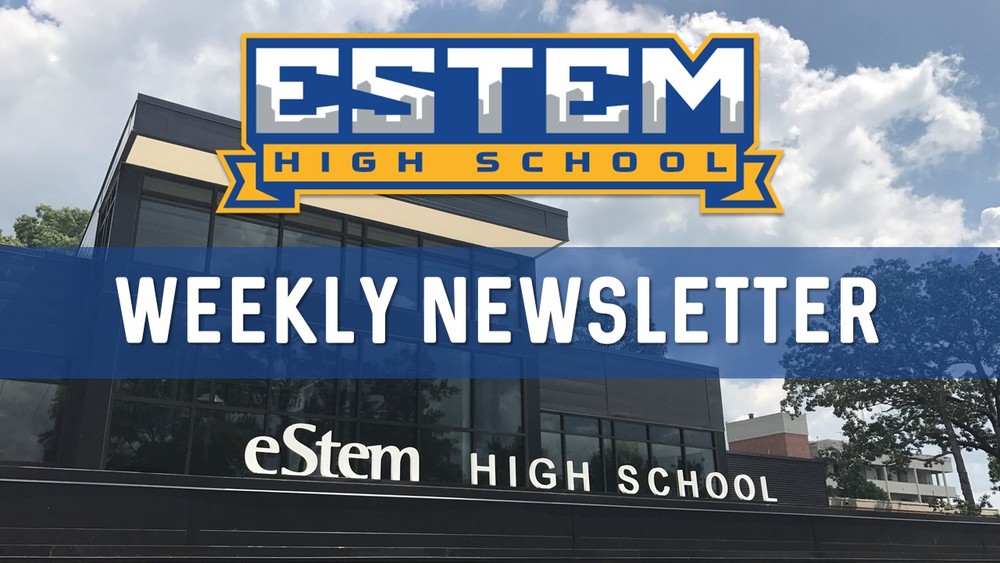 High School Weekly Newsletter (2/23/18)
Meghan Thompson
Friday, February 23, 2018
Happy Friday, Mets Nation!
Important Message from Our Director
On Wednesday, March 14th, in an effort to show our solidarity with other schools around the nation, as we all mourn with the families affected by the school shooting at Marjory Stoneman Douglas High School in Parkland, Florida; our students and staff will have the option to participate in an organized walk-out and hold a moment of silence for the victims of this horrific tragedy.
In light of that event and others like it, I feel it important to communicate to our eStem High School parents that your child's safety is a top priority. Our school has several precautions in place to keep our students and staff members safe. All eStem schools work closely with the UA Little Rock and/or Little Rock Police departments to ensure that we are as proactive as possible in protecting our most precious assets, people.
We recently had a very productive meeting with high ranking members of the LRPD in which we discussed the effectiveness of our crisis management drills and how to make them even better. I'm elated to inform you that the conversation ended with LRPD representatives saying that eStem schools are some of the safest they've seen in the Little Rock area.
Please know that we have multiple preemptive measures in place to keep our building secure, however, should the unfortunate occur, we have a very detailed crisis management plan for our teachers, students, and staff members to follow. Rest assured, in the event of a school emergency, all eStem parents would be notified through our various forms of communication about the emergency and any subsequent school dismissal changes.
Every student, educator, and staff member has the right to a safe and secure place to come each day. It is my duty to work diligently to make sure that eStem High provides an environment where each of its stakeholders feels safe. I appreciate your continued support.
Mrs. Johnecia Howard
High School Director
Click here to view our Weekly Newsletter
What's in this week's newsletter?
ACT - 11th Grade - Tuesday, 2/27
Herff Jones - Class Rings and Cap & Gown - 3/2
Summer Camps - UA Little Rock
Chinese New Year
ACT Prep Resources
Cinderella's Closet