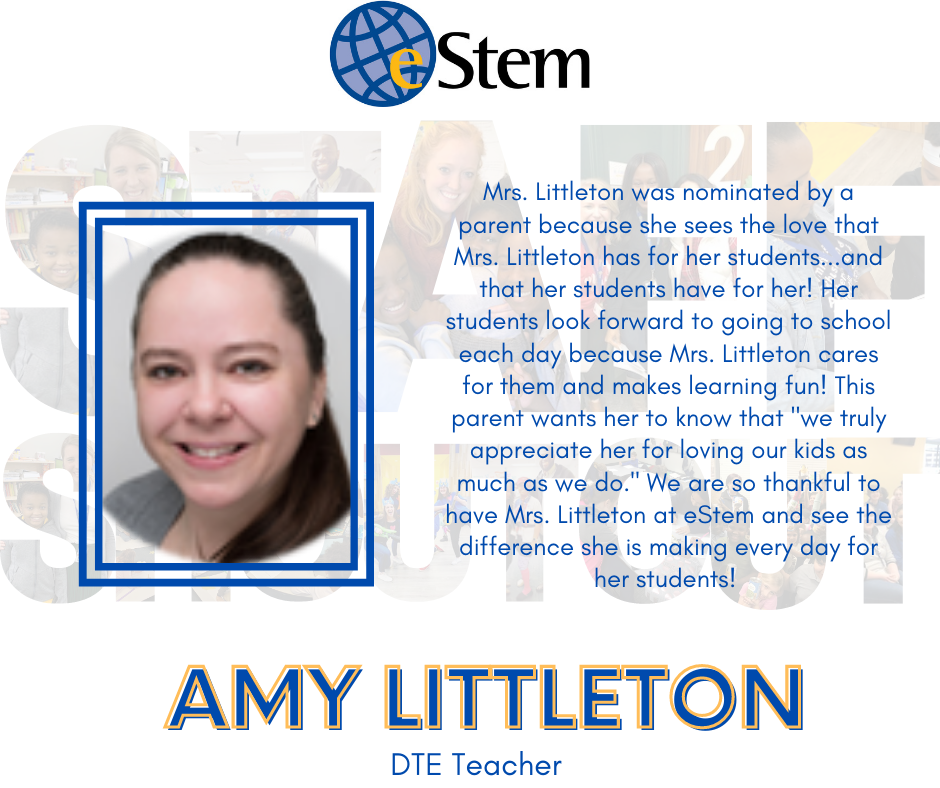 Staff Shoutout - Mrs. Littleton!
Jessi Forster
Saturday, October 31, 2020
We are excited for this week's Staff Shoutout! A parent nominated Mrs. Amy Littleton, a 1st grade teacher at Downtown Elementary. We are so glad to have Mrs. Littleton at eStem and appreciate all she does for her students!