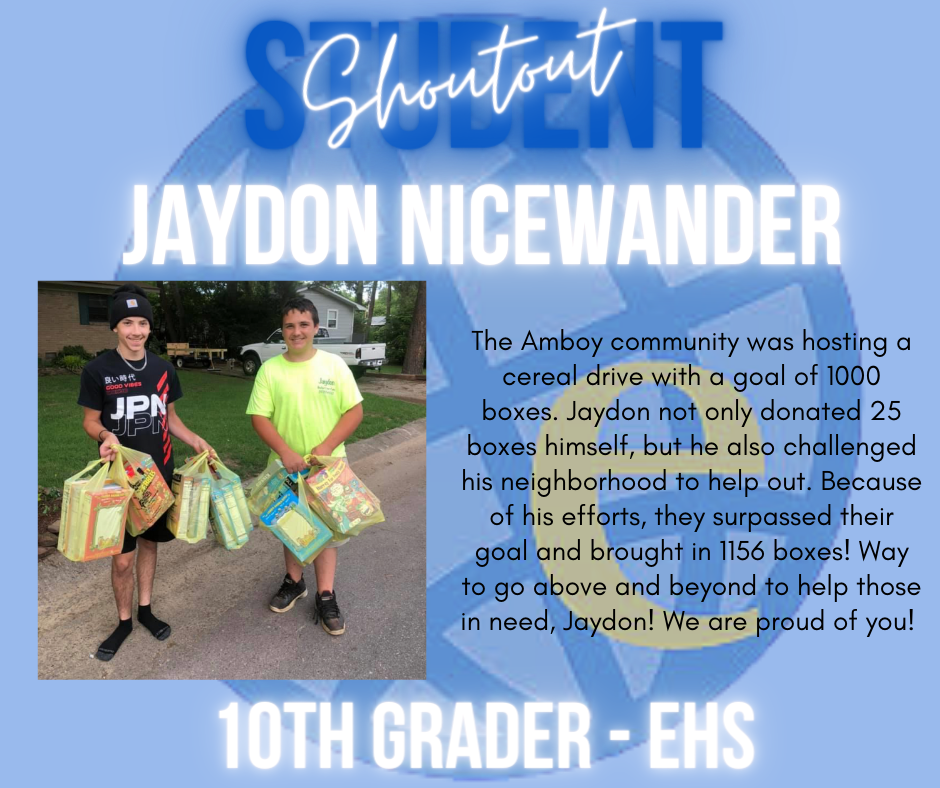 Student Shoutout!
Jessi Forster
Wednesday, September 02, 2020
This week's Student Shoutout is a 10th grader from eStem High School, Jaydon Nicewander! Check out how Jaydon has been helped his community this year! We are so proud of his hard work and supporting those in need!
Is your child accomplishing amazing things outside of school? Let us know! We'd love to highlight their hard work. https://www.cognitoforms.com/E...