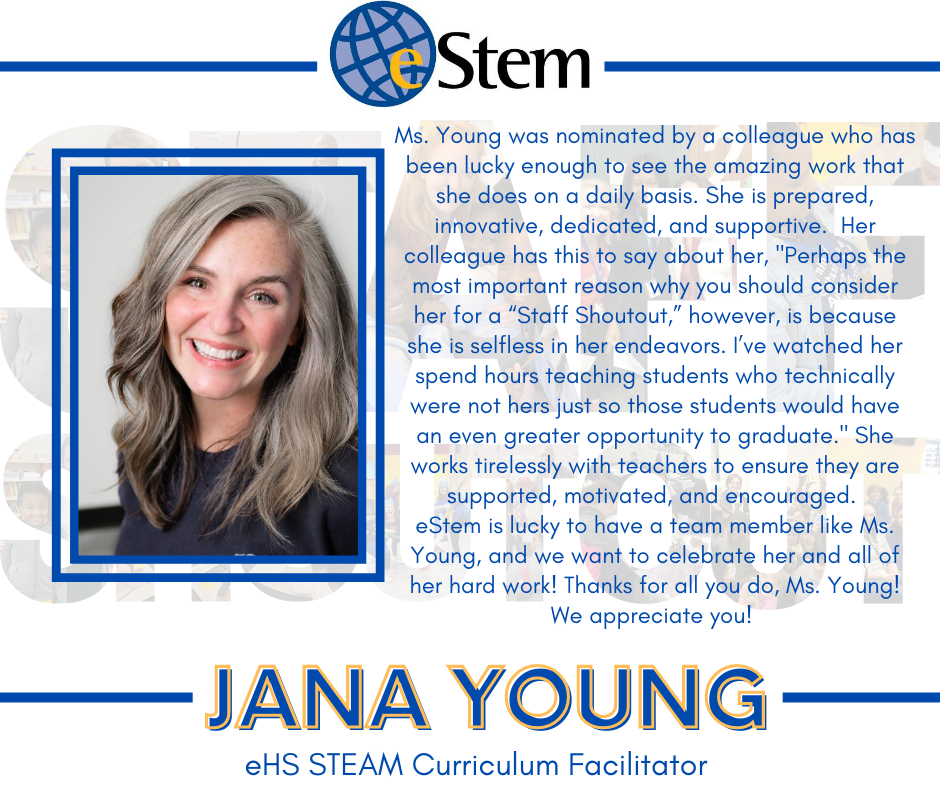 Staff Shoutout - Ms. Young!
Jessi Forster
Saturday, August 29, 2020
We are excited to kick off this year with our first Staff Shoutout! A colleague nominated Ms. Jana Young, the STEAM Curriculum Facilitator, at eHS. If you or your child have had the opportunity to work with Ms. Young, you know what an asset she is to our eStem team! Thank you, Ms. Young, for all you do for your students and colleagues!