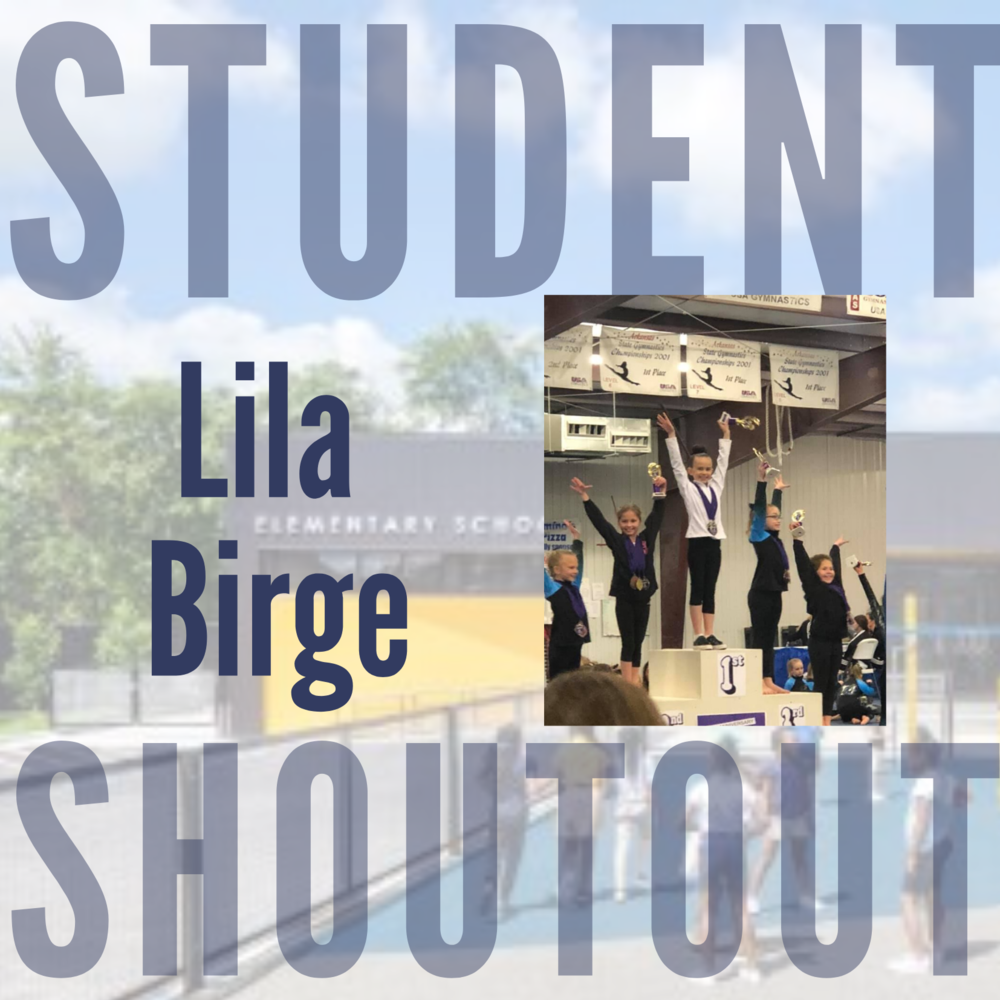 Student Shoutout!
Jessi Forster
Wednesday, April 22, 2020
Today, we are excited to announce this week's Student Shoutout! We are recognizing Lila Birge from East Village Elementary! Lila is a competitive gymnast for River City and in her latest competition (pre-Covid 19!), she placed first over all! We are proud of the hard work, time, and dedication Lila puts in to her gymnastics and her academics! Way to go, Lila!
Is your child accomplishing amazing things during this time? Let us know! We'd love to highlight their hard work. https://www.cognitoforms.com/E...