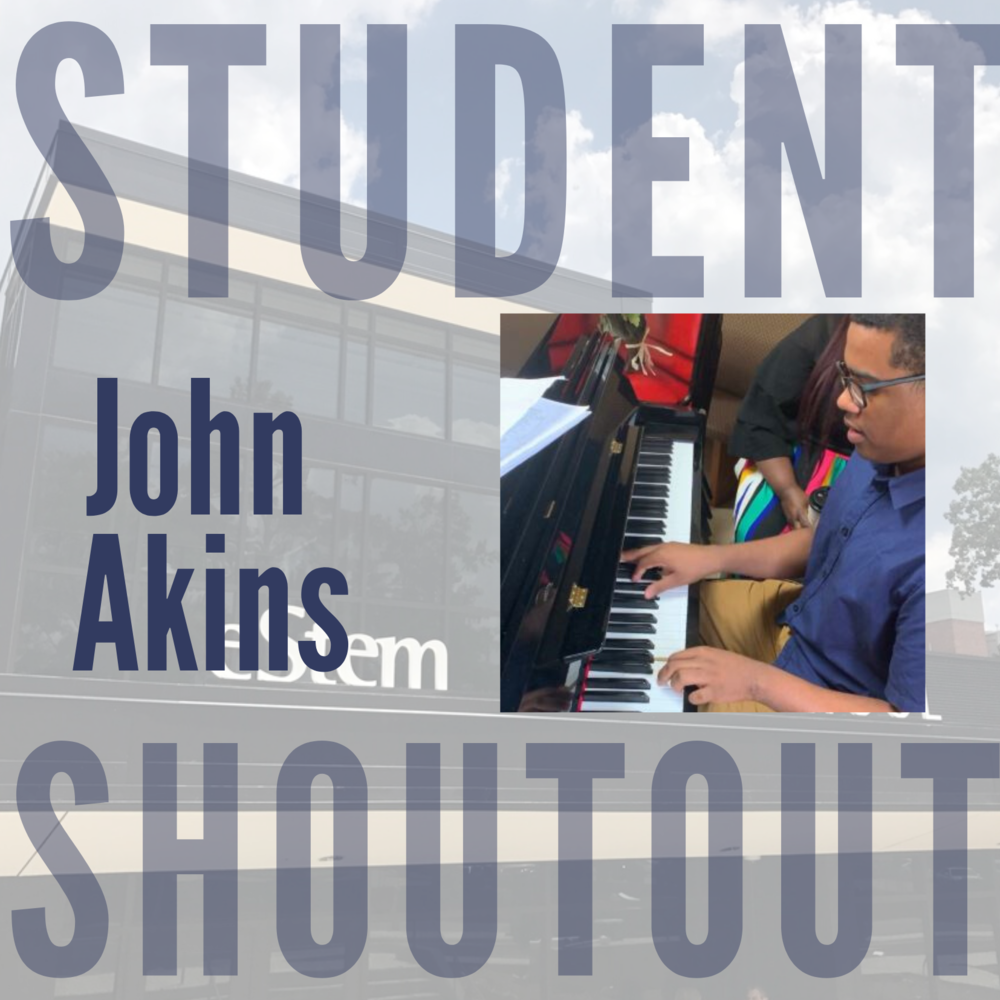 Student Shoutout!
Jessi Forster
Wednesday, April 15, 2020
Today, we are excited to announce this week's Student Shoutout! We are recognizing John Akins from eStem High School! John is an outstanding piano and organ player and has received special acknowledgements from his teachers, church, & community. He performs monthly at his church and is truly gifted with musical talent. We are proud of John and his talents and how he uses them to support others!
Is your child accomplishing amazing things during this time? Let us know! We'd love to highlight their hard work. https://www.cognitoforms.com/E...