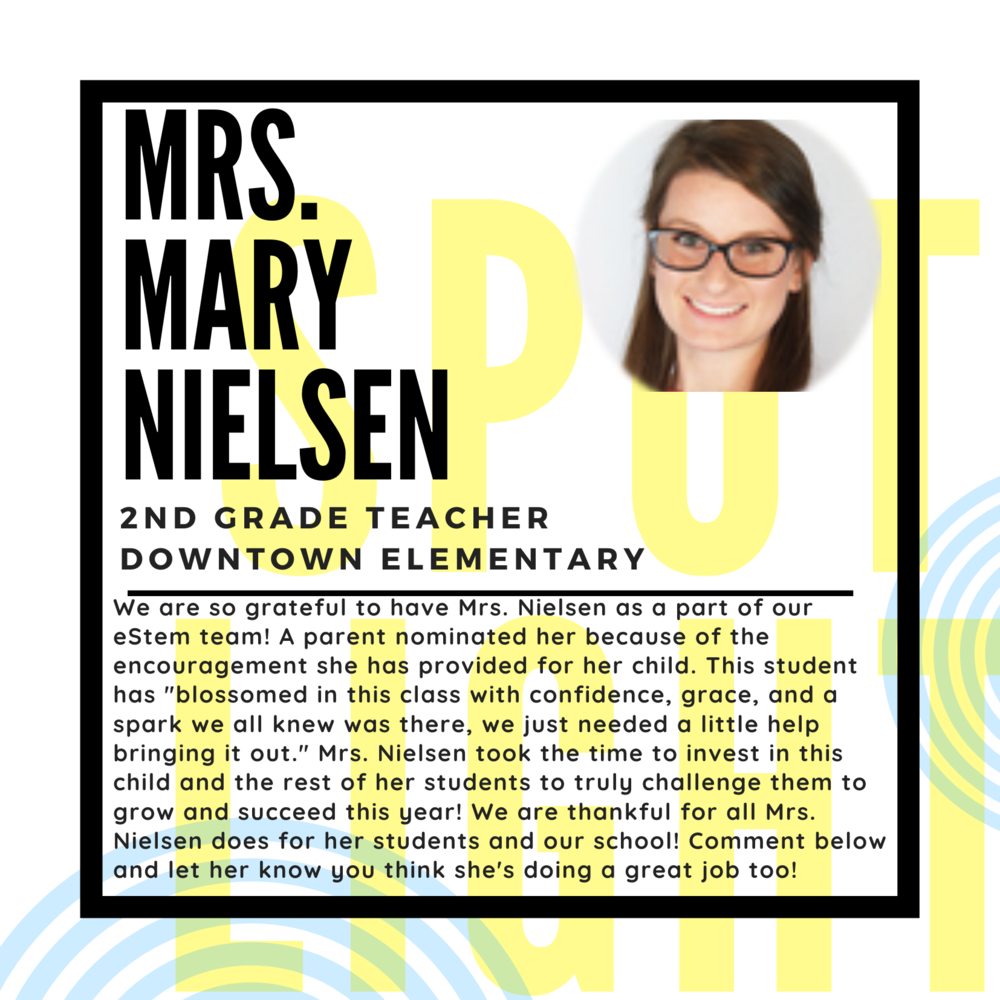 Staff Spotlight!
Jessi Forster
Saturday, February 15, 2020
This week, we'd like to spotlight Mrs. Nielsen from the Downtown Elementary! A parent nominated her, and we are excited to highlight her hard work!
Do you have a staff member you'd like to nominate? Email Mrs. Forster at jessi.forster@estemschools.org and let us know!