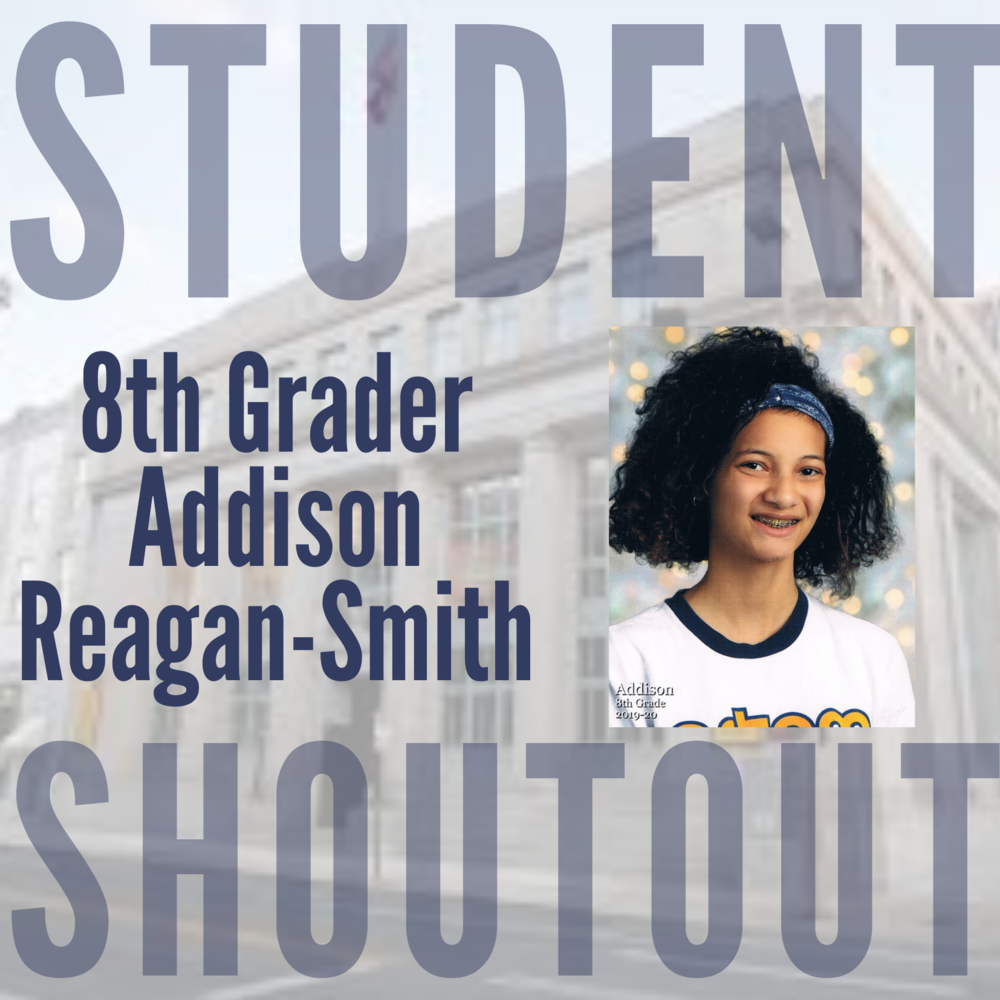 Student Shoutout!
Jessi Forster
Wednesday, December 04, 2019
Today, we are excited to announce this week's Student Shoutout! We are recognizing Addison Reagan-Smith, an 8th grader at the Downtown Junior High, for her academic achievements!
Addison was recognized for her academic excellence by Duke University's Talent Identification Program in their 39th Annual 7th Grade Talent Search during the 2018-19 school year. Duke TIP recognizes students scoring at or above the 95th percentile on a grade level standardized test. We know Addison has worked hard to excel academically, and we want to congratulate her on this accomplishment!
Is your child accomplishing amazing things outside of school? Let us know! We'd love to highlight their hard work.
https://www.cognitoforms.com/EStemPublicCharterSchool/estemcommunityexcellence