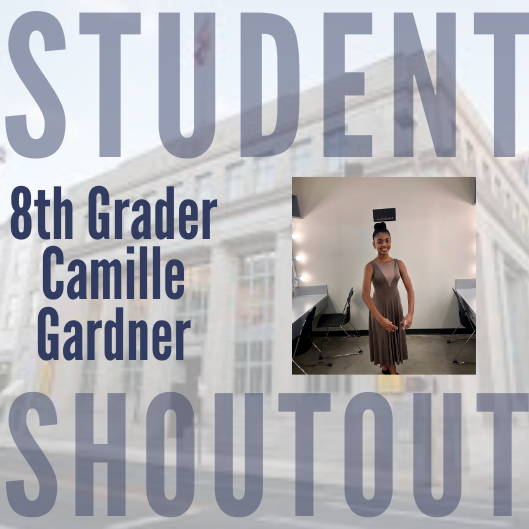 Student Shoutout!
Jessi Forster
Wednesday, November 13, 2019
Today, we are excited to announce this week's Student Shoutout! We are recognizing Camille Gardner, an 8th grader at the Downtown Junior High. Camille recently performed in the annual Arkansas Black Hall of Fame Induction Ceremony.
Camille has been dancing for 10 years with The Centre for the Dansarts under the direction of C. Michael Tidwell. Mr. Tidwell started The Tidwell Project over 20 years ago to expose the arts to under privileged areas of Little Rock. The Tidwell Project is the only minority dance company in the state. It has a positive presence in the community and offers students an opportunity to explore and express themselves through the art of dance. The Project performs at events around the state and we are so glad we have Camille representing eStem with this organization.
We are excited to highlight the amazing things our students are doing outside of the classroom, and we are so proud of the hard work Camille has put into the arts!
Is your child excelling in the community? Let us know! We'd love to highlight their hard work.
https://www.cognitoforms.com/EStemPublicCharterSchool/estemcommunityexcellence