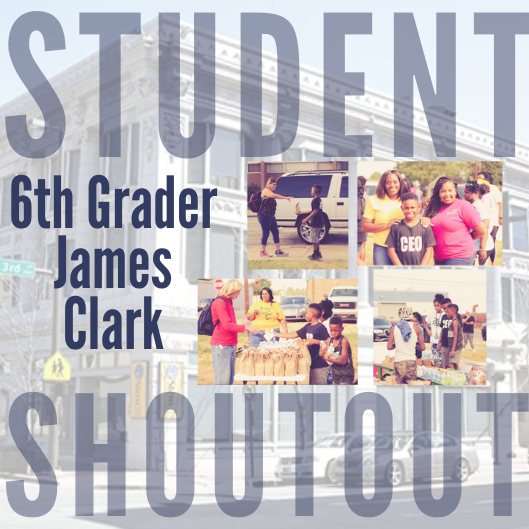 Student Shoutout!
Jessi Forster
Wednesday, October 30, 2019
Today, we are excited to announce our second Student Shoutout! We are recognizing James Clark, a 6th grader at Downtown Elementary, for his amazing volunteer work in his community.
James took the initiative to provide food for homeless individuals in his community. He planned, made, and passed out sack lunches in September. His goal was to feed 50, and he went far exceeding that goal by helping over 300 people! Great job, James!
We are excited to highlight the amazing things our students are doing outside of the classroom, and we are so proud of the work James did for those in need in his community!
Is your child excelling in the community? Let us know! We'd love to highlight their hard work. https://www.cognitoforms.com/EStemPublicCharterSchool/estemcommunityexcellence