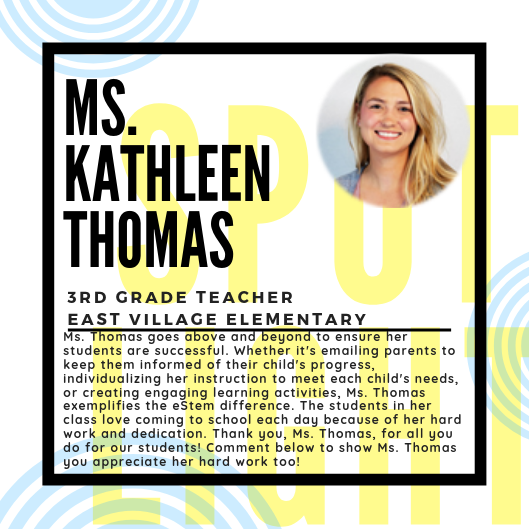 Staff Spotlight!
Jessi Forster
Saturday, September 21, 2019
This week, we are spotlighting Ms. Kathleen Thomas from East Village Elementary ! A parent sent us a message to nominate her, and we are excited to acknowledge her hard work!
Have someone you'd like to nominate? Email Mrs. Forster at jessi.forster@estemschools.org. Let's celebrate all of the great employees we have at eStem!