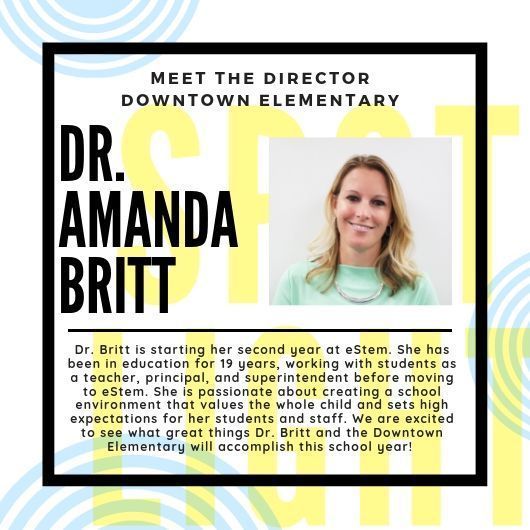 Staff Spotlight
Jessi Forster
Saturday, August 03, 2019
This year, on our website and social media, we will be spotlighting eStem team members who truly go above and beyond!
We are excited to kick off this series by getting to know the Directors from each school. This week, we are spotlighting Dr. Britt from the Downtown Elementary.
If you would like to nominate an eStem employee, please email jessi.forster@estemschools.org.