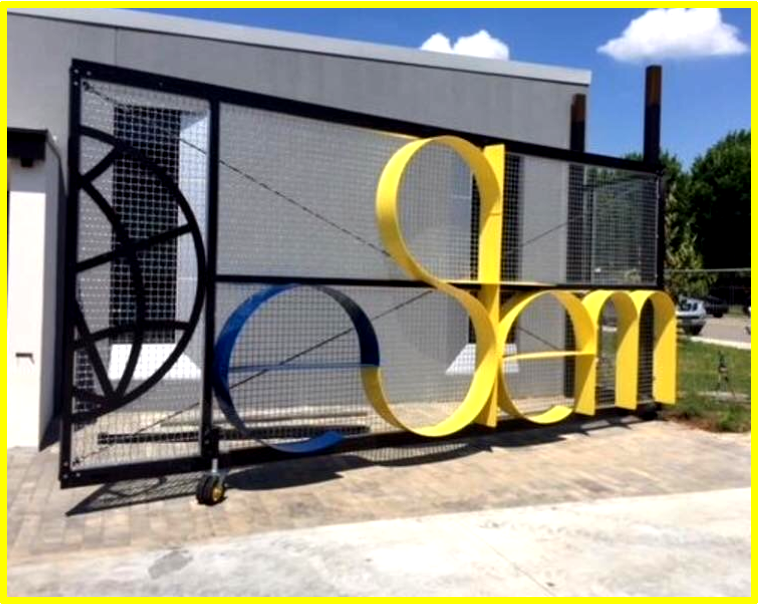 East Village K6 Newsletter
Alyson Harris
Friday, May 17, 2019
Happy Friday!
I hope that you've had a great week! I can't believe how close we are to the end of our first year at East Village Elementary! The year is winding down, but we have lots of fun activities coming up and learning is still taking place!
Field Day is Friday, May 24th!
We are so excited to celebrate the end of our school year with field day! Students will participate in relay races, visit the concession stand, play yard games, and enjoy time with their classmates! Our 5th and 6th grade students will also visit the Railyard for lunch and will view the talent show! The field day will take the majority of the day, so please make sure your child is at school on time!
Things to Know:
Field day t-shirts will be passed out on May 23rd! Students should wear their field day t-shirt or another eStem t-shirt.
Students can wear athletic shorts or pants and should wear tennis shoes. Shorts should be an appropriate length.
Activities will take place in our parking lots, the multi-purpose room, playgrounds, and at the Heifer field. Students will rotate through the events throughout the day.
Students are encouraged to apply sunscreen before coming to school and are welcome to wear a hat.
Water will be available, but students are encouraged to bring a water bottle with them.
We will have sno cones, popcorn, candy, chips, and drinks available for purchase at the concession stand. Each item will be $1. If your child will be purchasing something from the concession stand, please have him or her bring cash.
Since students will be going off campus, all students must be in their field day t-shirt or an eStem t-shirt.
If you have any questions about field day, don't hesitate to reach out to our Activities Coordinator, Mrs. Wirges! We are so excited for this fun event!
T-shirt Sale this Weekend!
All of our remaining t-shirts are half off! This is a great time to stock up for next year! You can order at www.myschoolbucks.com! If you have questions, please contact Mrs. Tullos.
Student Breakfast/Lunch Accounts
If your child has a negative breakfast/lunch account, it must be paid before the last day of school. You can pay that balance in the main office or online at www.myschoolbucks.com. If you have any questions about your child's account, please contact Mrs. Tullos.
Notes from the Office
Lunch Balances: We have many students with outstanding lunch balances. Please send payment ASAP by way of www.myschoolbucks.com or by cash or check in the office. If you have any questions or need to be updated on your child's balance, please contact stacy.tullos@estemschools.org

.

Students should only be getting breakfast or lunch if they have money loaded to their account.

Field Day: On Friday, May 24 we are very excited to hold our First Annual Field Day at East Village Elementary! We will have yard games, concessions, and other fun activities spread around campus and on the Heifer field! It's going to be a fun and exciting day! Check out the Friday newsletter for more details!
Lost and Found: The lost and found will be in the main hallway Tuesday and Thursday for the next two weeks. Please encourage your child to check for his/her lost items. Everything will be donated at the end of the school year!
Save the Date
Every Friday: Cash for Casual for $1.00 (Students must pay $1 to dress out of uniform, or they should wear a uniform or jeans with an eStem t-shirt)
May 23rd: Cash for Casual
May 23rd: 6th Grade Ceremony. 9:00 am.
*contact your child's teacher for more information
May 24th: K-6 Field Day.
May 28th: Kindergarten Bridging Ceremony. 9:00 am. Multipurpose Room.
*contact your child's teacher for more information
May 27th: Memorial Day. No School.
May 31st: Last Day for Students.
Helpful Contacts
Tonda.barnes@estemschools.org: email, address, and phone number changes
evelemattendance@estemschools.org; notify us about student absence
Katherine.wirges@estemschools.org; Dismissal changes
Stacy.springer@estemschools.org; My School Bucks Help
Don't forget to follow along on social media (@eastvillagek6) to learn more about what we are doing each day!
Have a great weekend!