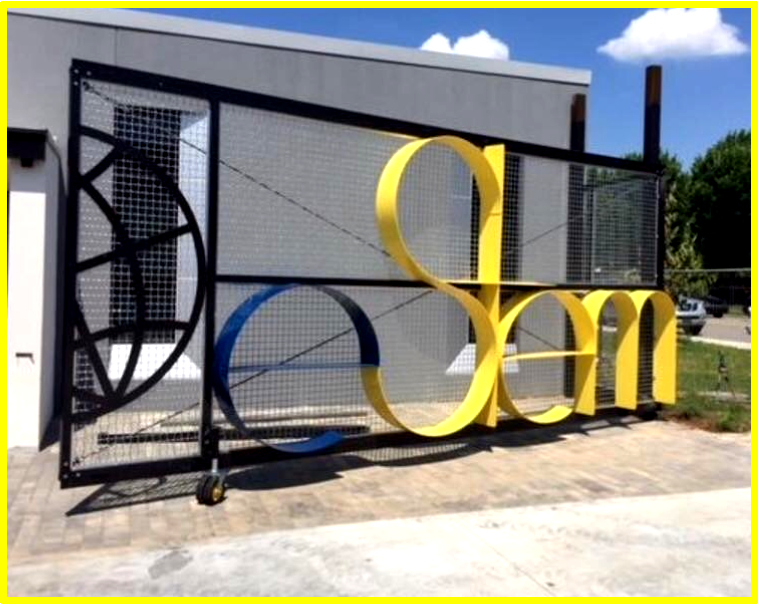 East Village K6 Newsletter
Alyson Harris
Friday, April 12, 2019
Happy Friday!
Thank you to everyone who came out to eat at Purple Cow on Tuesday! It was so much fun to get to see East Village families outside of school and it was a great way to raise money for our school! Also, we want to thank everyone who came to the Poetry Slam! Our students worked so hard to create poems, and it was awesome to get to see them present! We are so proud of our students!
Class Picture Day is Next Week!
Students in Kindergarten through 3rd grade will take their pictures on April 16th. Students in 4th through 6th grade will take class pictures on April 17th. Students should be in uniform for picture day(and every dayJ)!
No School for Students on April 19th
Our teachers have a work day on April 19th and students are out of school! We hope they enjoy the long weekend!
ACT Aspire Testing is coming soon!
The ACT Aspire Assessment is the state assessment for students in grades 3 through 6. Students will complete tests in Reading, Writing, English, Science, and Math over the span of three days. We know our students will do great, but to help them, we ask that you avoid scheduling any appointments on those days, so they can be here all day. Students in 3rd and 6th grade will test April 23rd, 24th, and 25th. Students in 4th and 5th grade will test April 30th, May 1st, and May 2nd.
Eco Construction Presents the 9th Annual STEM Soiree. A fundraiser benefitting eStem Public Charter Schools is May 11th!
The STEM Soiree is an annual event that raises money for our Innovative Grant program. The event will be held at the downtown Doubletree Grand Ballroom on May 11th from 6:30 to 9:00 p.m. Come celebrate our Educator of the Year, bid on the silent auction items, and enjoy spending time with other eStem families. You can purchase tickets here. Soiree Ticket
Check out April's eTeam Newsletter
Click the link to read the April eTeam Newsletter. There are several ways for you to get involved with Teacher Appreciation Week! https://mailchi.mp/07ba9c69c7e9/april-2019-estemevelementaryeteam
STEM Soiree Raffle to Disney World in Orlando!
Another part of the STEM Soiree is the announcement of our raffle winner! Students will be coming home with raffle tickets today and we hope that you will help raise money by selling the raffle tickets! This year we will be raffling a trip to Disney World in Orlando! The package include airfare, lodging and park passes valued up to $3,000. The winner will be drawn and announced at the STEM Soiree. Tickets are $5 each and will be on sale leading up to the Friday before our STEM Soiree. Here's the link to purchase! Raffle Ticket
Every student who sells 75-99 tickets will receive a $50.00 Visa gift card
Every student who sells 100-149 tickets can choose between a $150.00 VISA gift card or a pair of Airpods
Every student who sells 150 or more tickets can choose between a $250.00 VISA gift card or a 3rd Realm party up to $250.00.
The classroom that sells the most tickets in each grade level will receive either a popcorn or popsicle party.
Notes from the Office
Lunch Balances: We have many students with outstanding lunch balances. Please send payment ASAP by way of www.myschoolbucks.com or by cash or check in the office. If you have any questions or need to be updated on your child's balance, please contact stacy.tullos@estemschools.org

.

Students should only be getting breakfast or lunch if they have money loaded to their account.

Stem Soiree Raffle: This year we are raffling a trip package to Disney World in Orlando with a value up to $3,000! Raffle tickets are on sale now for $5. You can purchase them from your student, in the office, or at Raffle Ticket. You do not have to know any students to purchase raffle tickets. Students can win prizes for selling a certain amount of tickets. I have attached information on the student prizes! You can also purchase tickets to attend the Soiree on May 11th at Soiree Ticket.
eTeam Chair Members: We are looking for more chair members for the next school year for our parent organization, eTeam! We have a lot of fun planning family eat out night fundraisers, spreading the word about joining eTeam, planning special events for our teachers, and creating advertisements for all the events! If you are interested, please contact Mrs. Wirges!
Save the Date
Every Friday: Cash for Casual for $1.00 (Students must pay $1 to dress out of uniform, or they should wear a uniform or jeans with an eStem t-shirt)
April 16th: K-3 Class Pictures
April 17th: 4-6 Class Pictures
April 19th: No School/Teacher Work Day
April 22rd – May 3rd: 3-6 ACT Aspire Testing
May 6th – May 10th: Teacher Appreciation Week.
May 11th: STEM Soiree. 6:30 pm – 9 pm. DoubleTree Hotel Grand Ballroom
May 14th: 4-6 Art Show. Multipurpose Room. 5:00 pm – 6:30 pm
May 17th: 5th and 6th Grade Spring Dance. 5:30 pm – 7:00 pm
Helpful Contacts
Tonda.barnes@estemschools.org: email, address, and phone number changes
evelemattendance@estemschools.org; notify us about student absence
Katherine.wirges@estemschools.org; Dismissal changes
Stacy.springer@estemschools.org; My School Bucks Help
Don't forget to follow along on social media (@eastvillagek6) to learn more about what we are doing each day!
Have a great weekend!
Alyson Harris
East Village Elementary Director