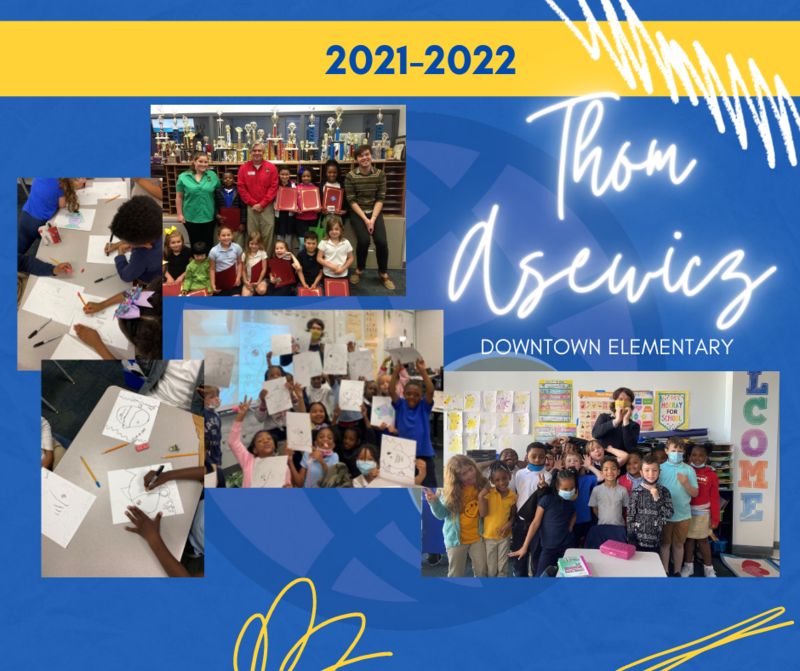 We are excited to recognize members of our staff going above & beyond for our students and schools!
A parent nominated Mr. Thom, the K-3rd grade Art Teacher at Downtown Elementary, because he has inspired creativity in her child this year!
When we asked Mr. Thom what he loves about teaching, he says his favorite part has always been working with students. He loves watching students be creative and get excited about making something that is truly theirs. This is something that brings joy to his day, and he says he is so grateful to experience that! If you've been in the Downtown Elementary, chances are you've seen Mr. Thom! He says the best part about working at eStem are his fellow teachers. He says, "I'm so lucky to get to work with amazing people everyday."
We love Mr. Thom and all he does for our students each day!